Booking a flight in TruTrip is as easy as booking from any other travel agent platform. First of all, there are three types of booking that you can make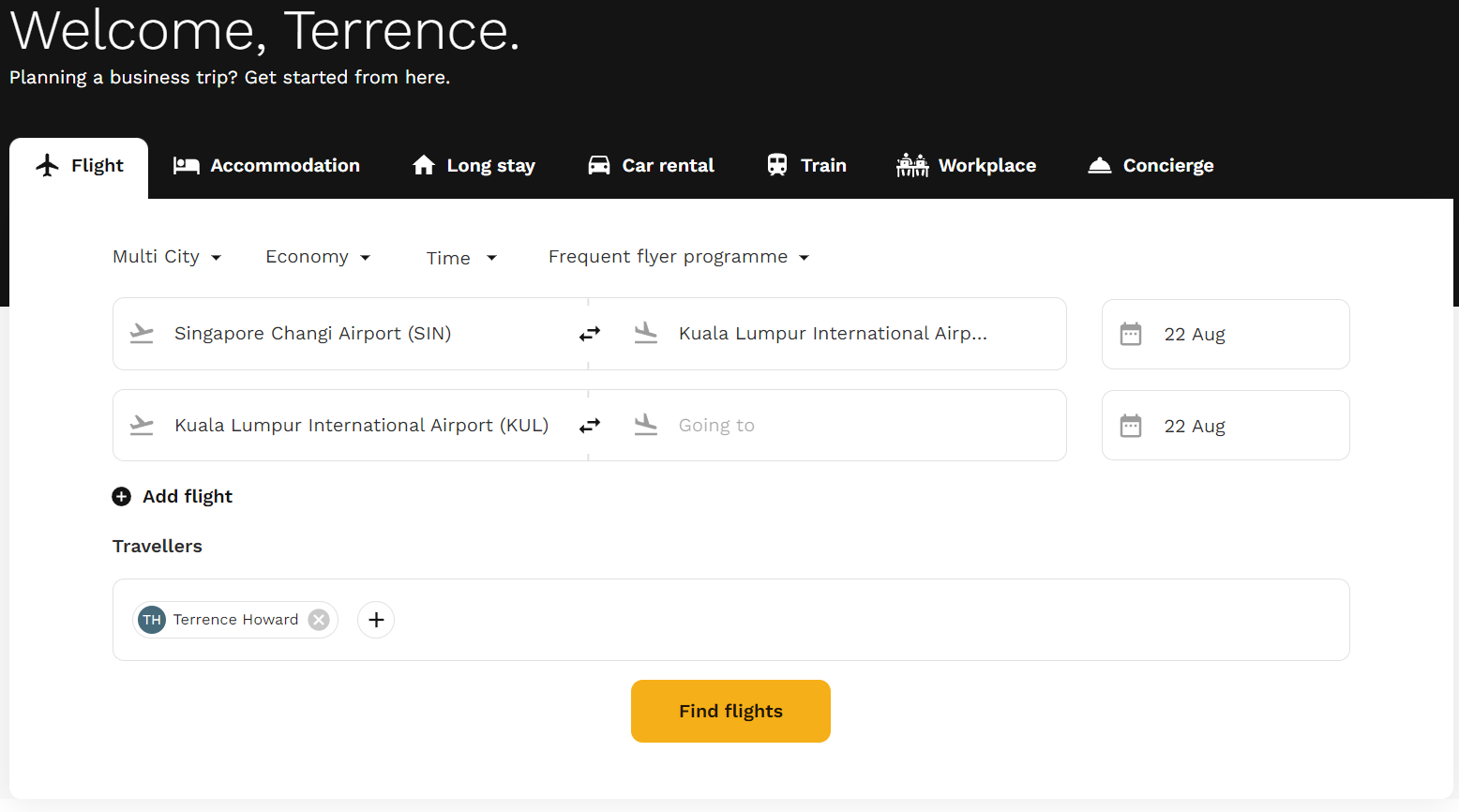 Roundtrip, for when you need to get back to where you are departing from. It's generally cheaper than booking two one-way flights.

One way, a simple search from A to B in one go.

Multi City, if you need to visit multiple cities in one itinerary, this is the way to go.
Choosing a flight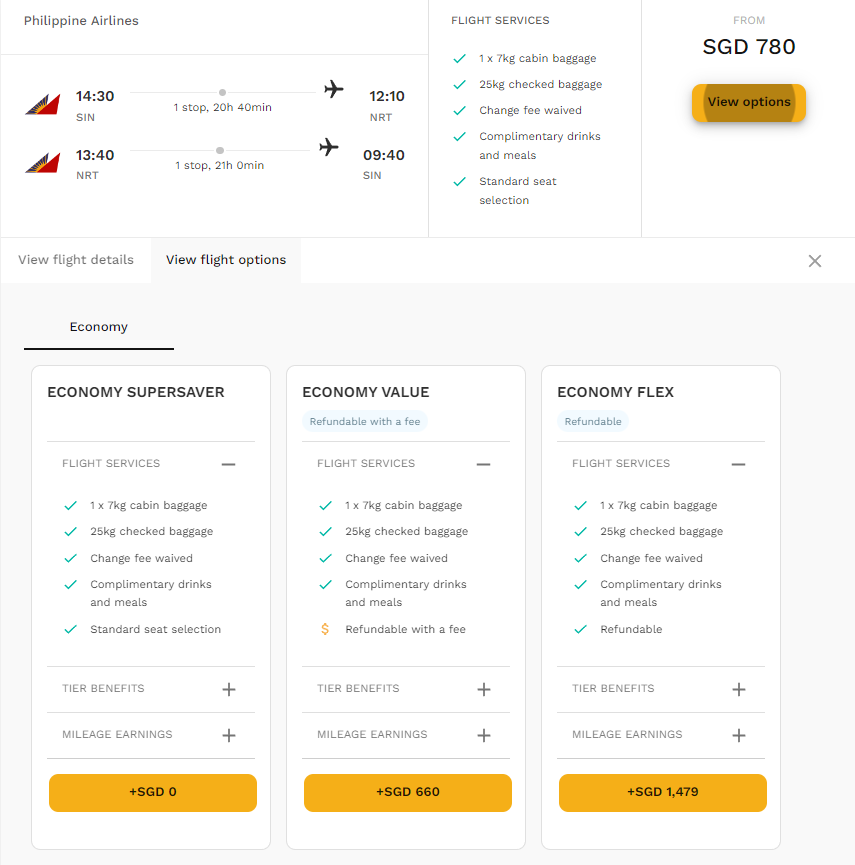 After we have applied the policy applied to your account, you can select any of the flight options that are available. One flight might have more than one fare option as well. These options will come with extra benefits. The more expensive fare option can come with no-change fee for rescheduling, and includes checked baggage. We will let you know of the benefits of each fare in detail.
If you are unable to find the specific flight or schedule that you wanted, you can also initiate an advance search. You can read more about how advanced search works here.
Reviewing your bookings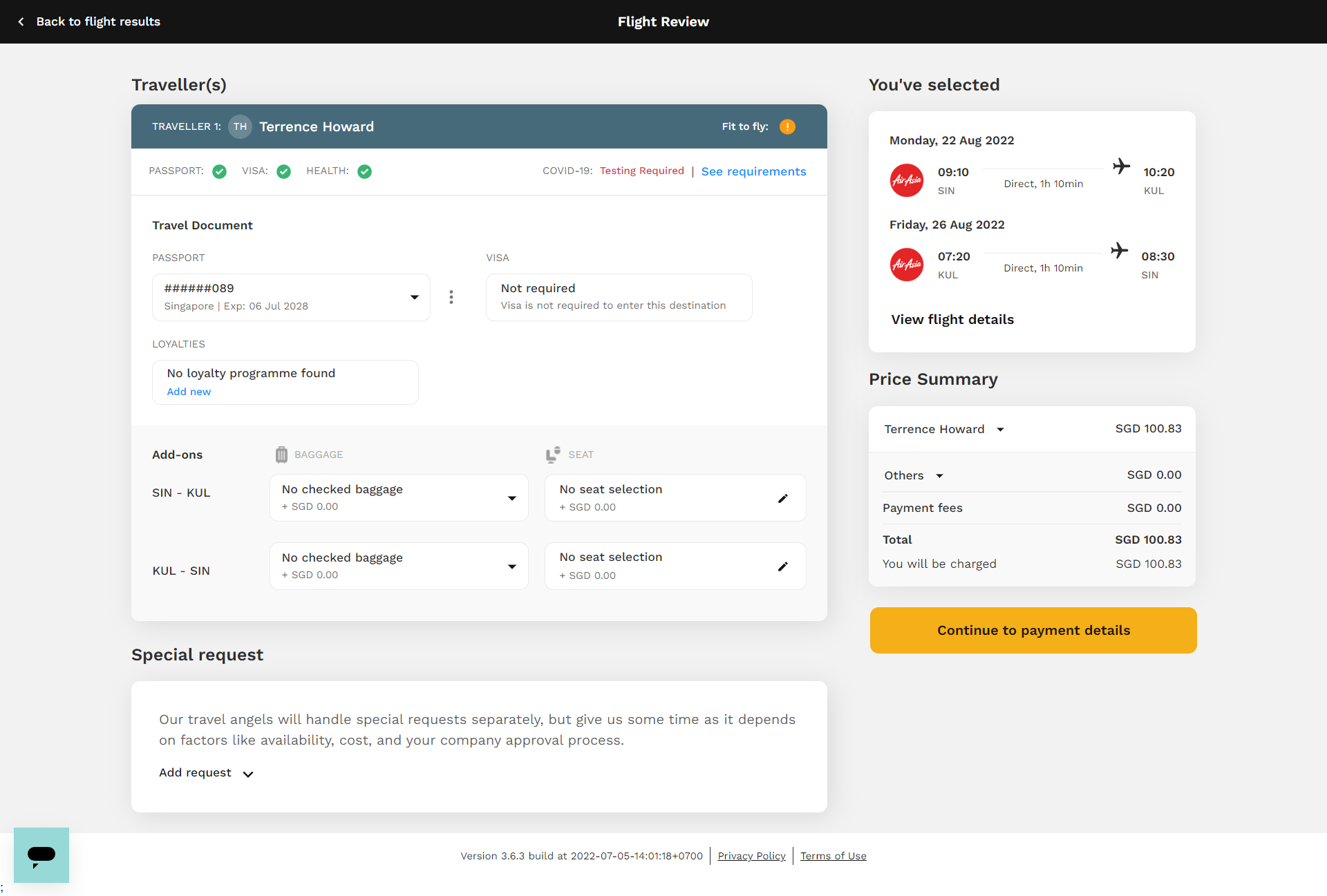 Make sure you have selected the right passport that you will be travelling with. If you don't have a passport yet, you can simply add a new passport directly, or read more about adding passports here . We will then let you know about the travel alerts that may be relevant to you. There are 3 types of alerts:
Passport validity and usage,

Visa requirements

Covid entry requirements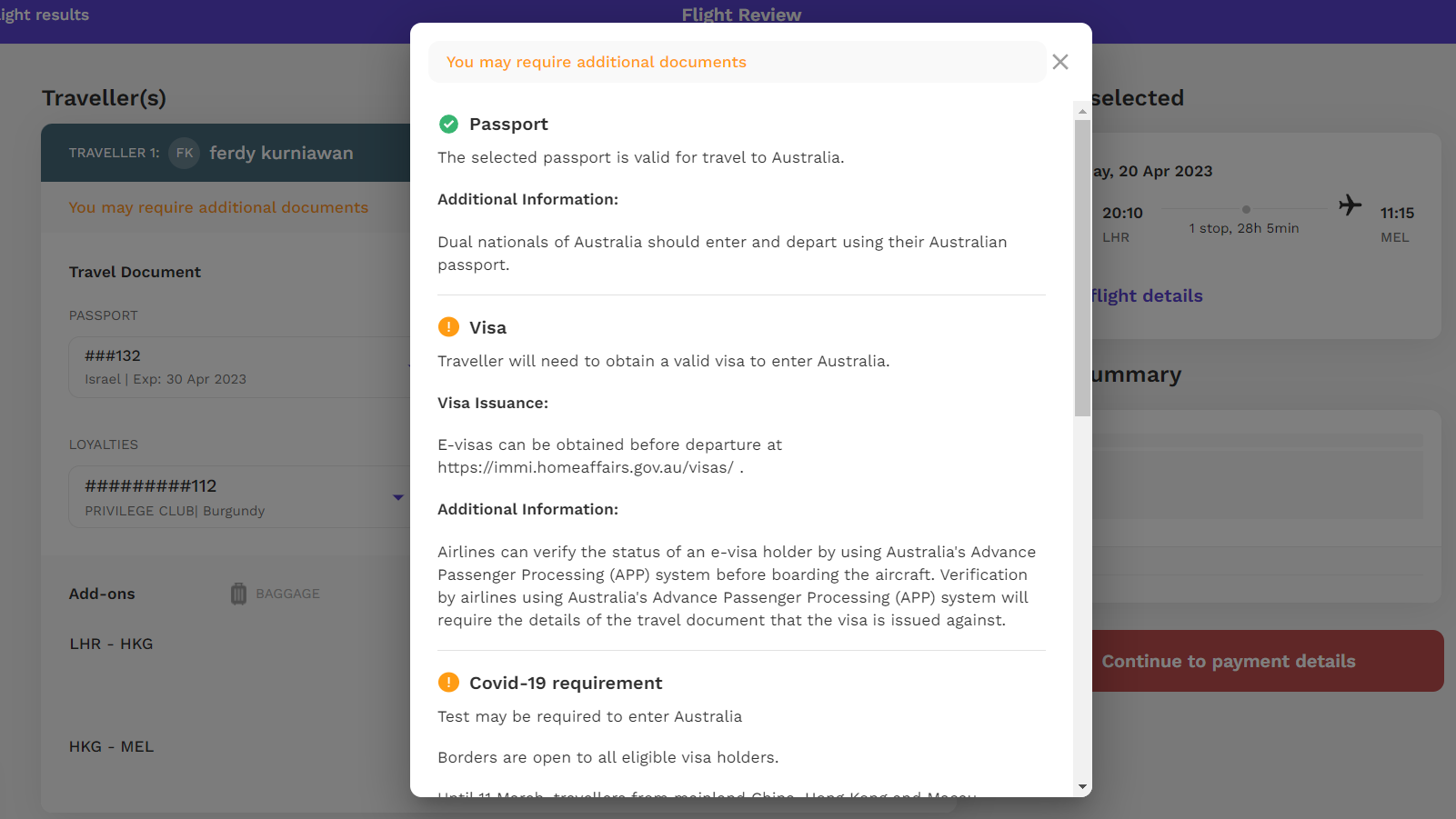 If all 3 of these are green, then you are ready to fly. Otherwise, there might be some additional requirements that you need to take a look at. Read more on how Fit-to-Fly works here .
When available, you can purchase additional baggage, and also secure your preferred seat selection directly at a cost which will be included in your final booking price.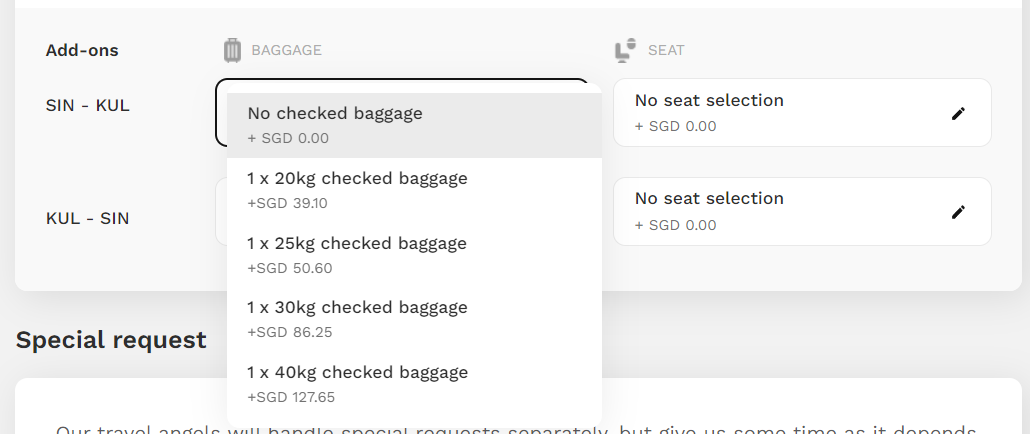 You can also make a special request, ranging from selecting your meal preferences, to even additional services such as boarding assistance. We will contact you with the details of your request, and additional charge will apply if there are any.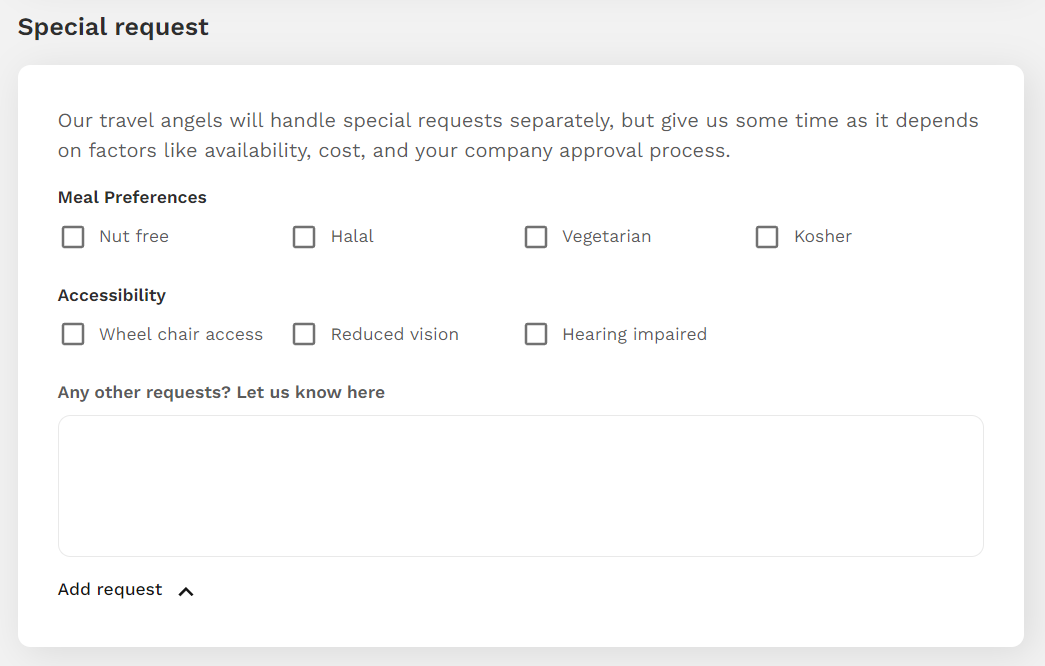 Making payments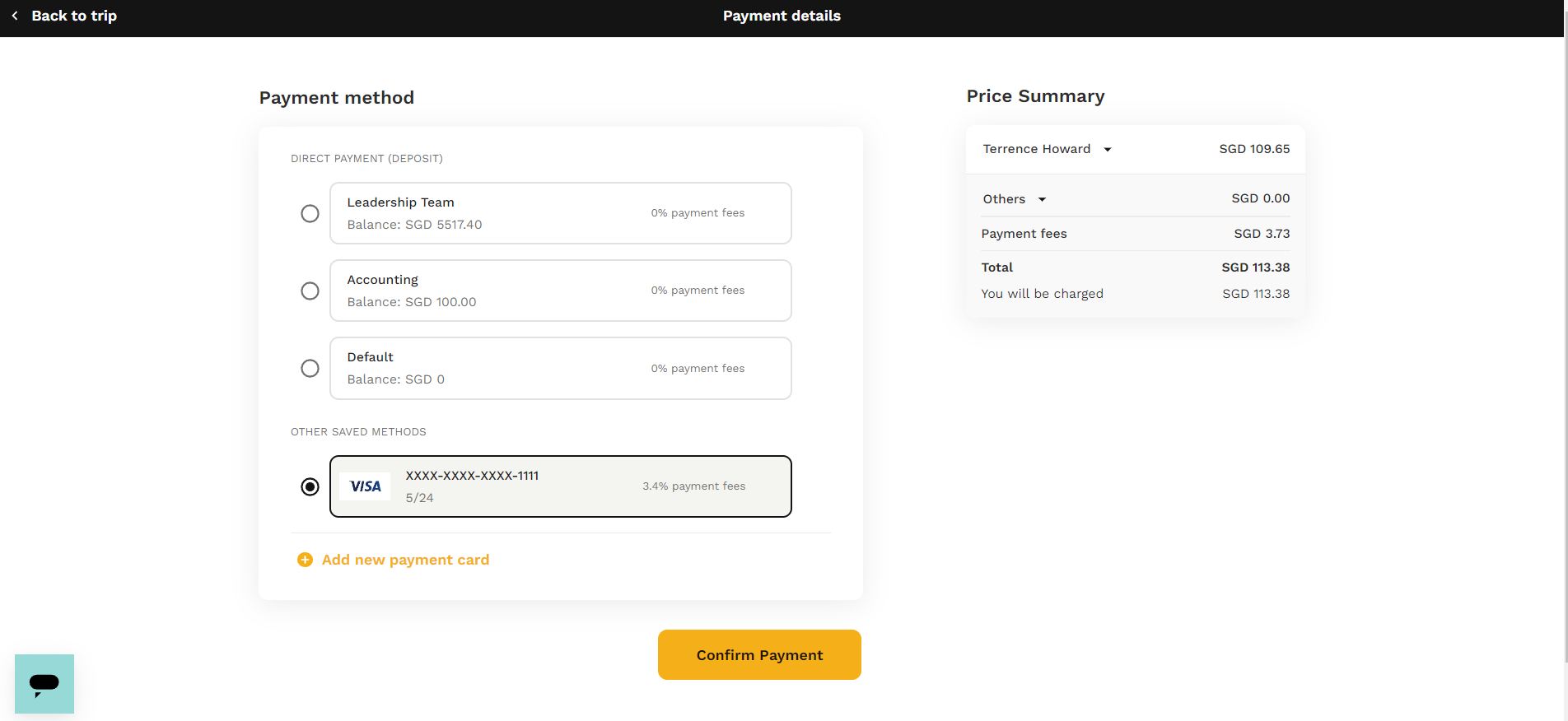 You should be able to see the payment options that has been setup by your manager/administrator. You can choose to pay with any of the listed payment method, although we would recommend verifying with your manager for which payment method to be used for purchase.
After confirming a payment method, we will then start the booking process of your itinerary. Sit back, relax, and we will update you through email once we have confirmed your flight itinerary.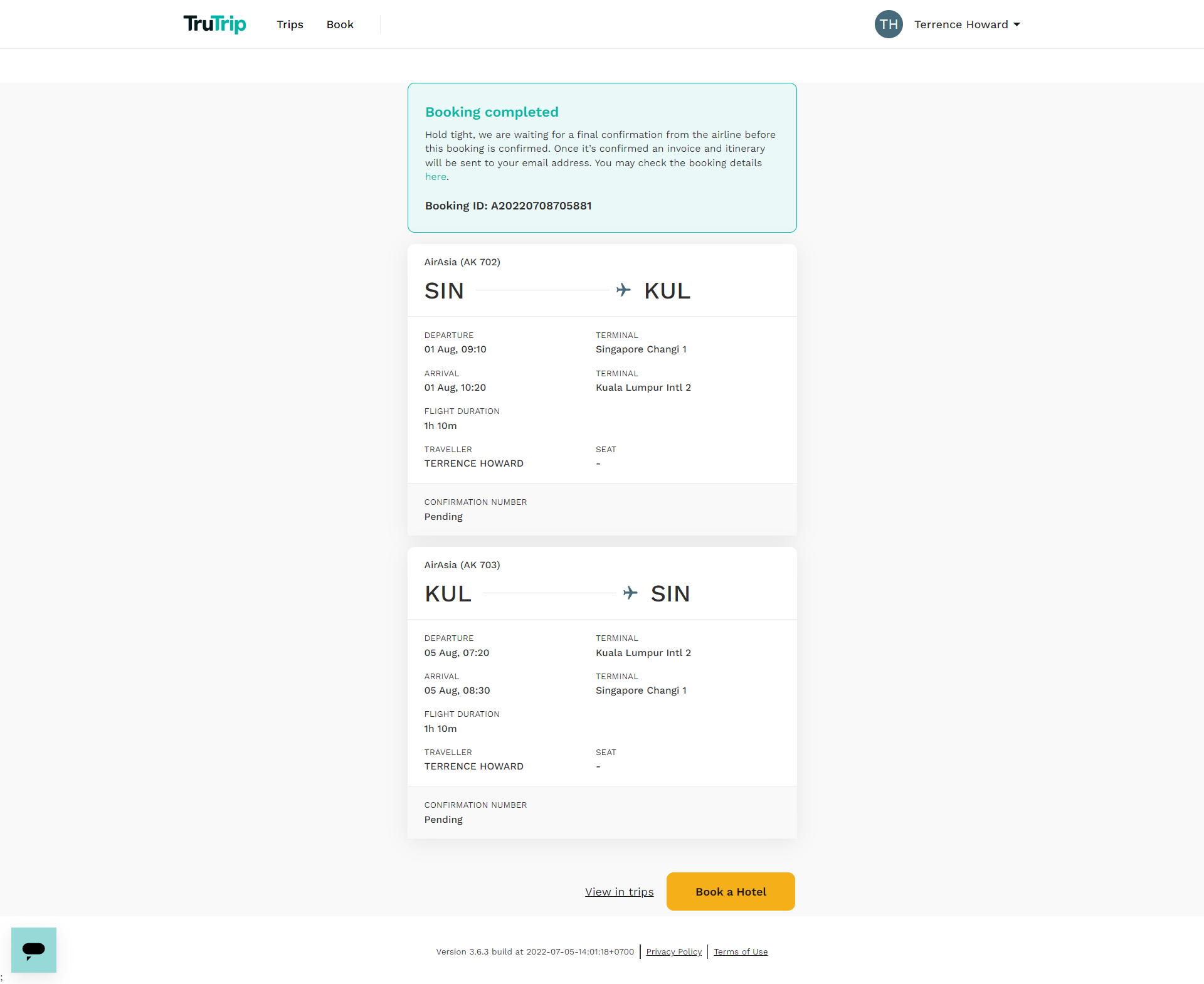 If approval is required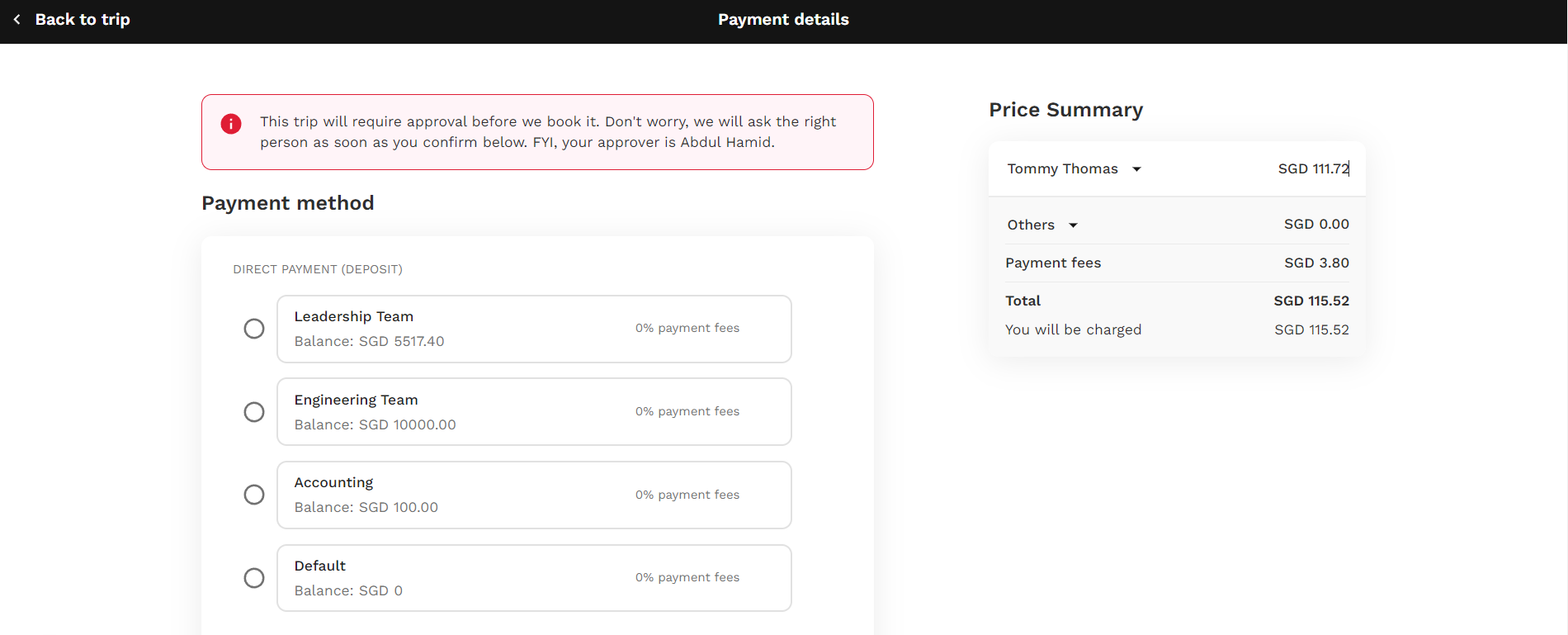 If your manager had setup a policy that ensures all booking requires approval, then you will be informed about this booking will need approval from your manager. We will not be processing the payment until the approval has been given from your manager.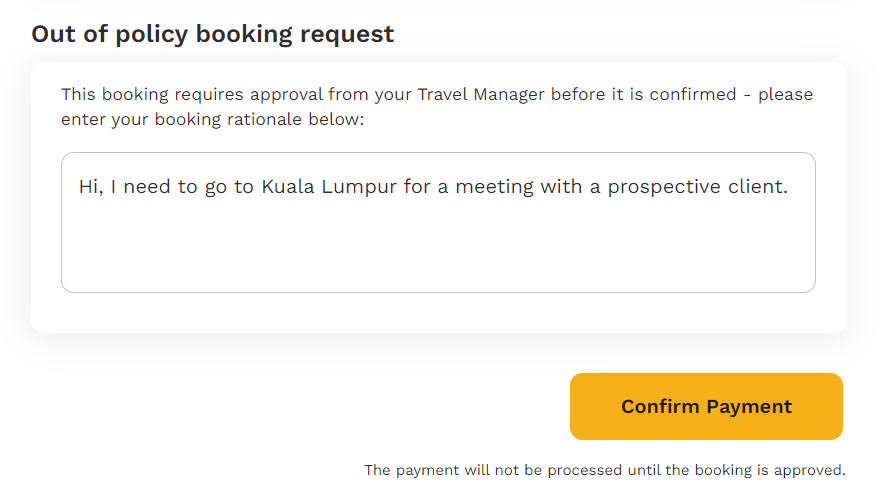 You will also be required to write a rationale or explanation regarding your booking request. We will be sharing this explanation to your manager.
Find out more about how policy and approval works from this article here .