When traveling, you'll need documents. Make sure your travel documents in TruTrip are always up to date, as these are shared with airlines and hotels whenever you make a booking. You can manage your travel documents by clicking on your name in the top right menu -> My Profile -> Travel documents .
There are two document types you can add: Passport and Visa.
Passport
Whenever you make a booking, your selected passport details will automatically be shared with the airline or hotel for the reservation (saving you from the hassle of doing so).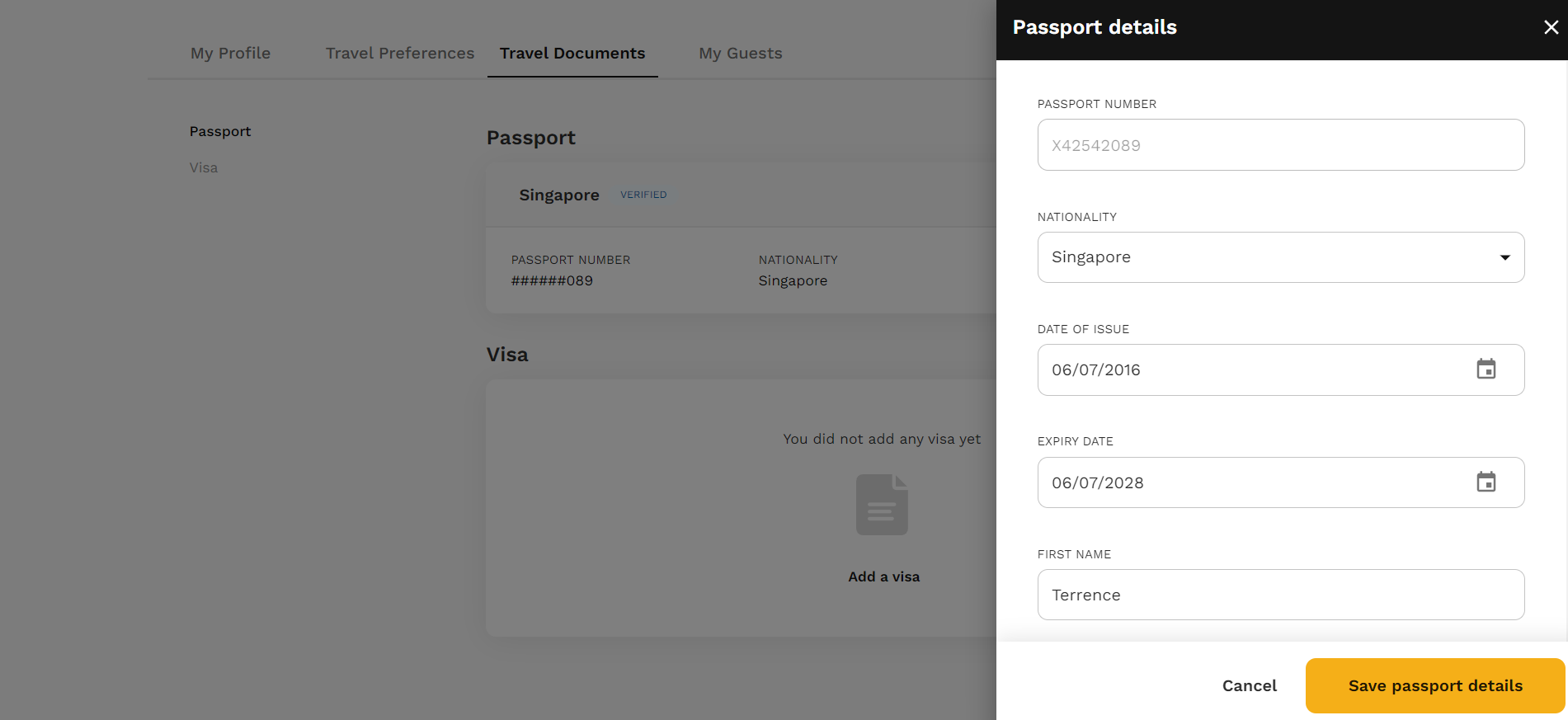 It's possible to add multiple passports to your account. Make sure you set the most relevant one as primary.
A few things to note when creating multiple passports:
If you have multiple passports or nationalities, you can add both passports, but make sure you select the primary one (you can always select your passport during the booking process too).
You can't change/edit your passport number once you've saved it (if you made a typo, you'll have to delete and create a new one).
If you have a new passport (or your old one has changed), we recommend to just create a new one have a new one and set it as primary. There is no need to delete the old one, it might even come in handy when looking at old bookings.

Â
Visa information
If you have visa(s) for specific countries in your passport, we always recommend adding them to your TruTrip profile. The visa information will only be used by us to help check your eligibility to enter your destination country during the booking process.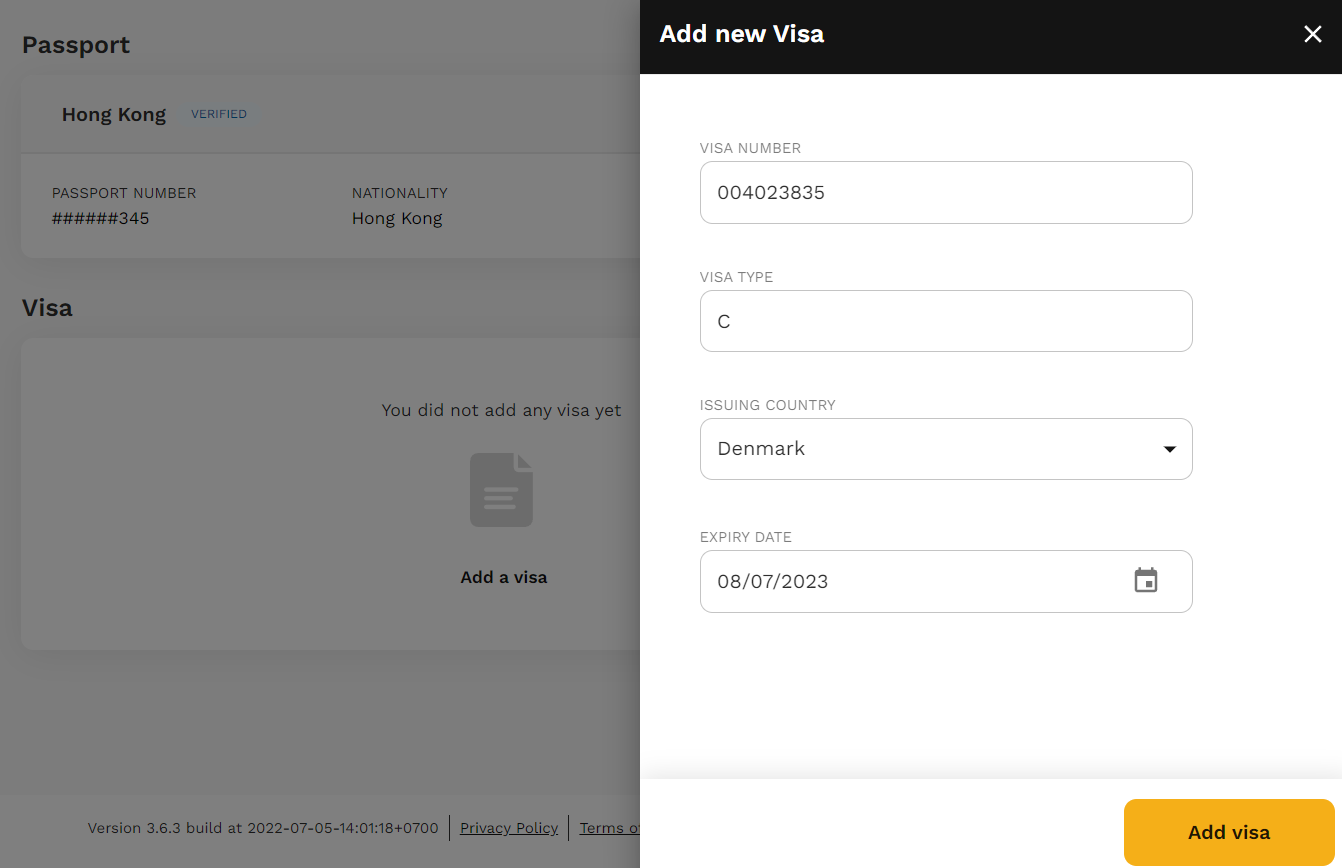 You can view your entry eligibility information when you are reviewing your flight booking, you can read more about it here .