Once you've invited your team members they can either update their user profile themselves, or you can do this for them.
If you want to make adjustments to your team member's profiles, navigate to Manage -> Users & Groups -> Click on the user name to view and edit their profile.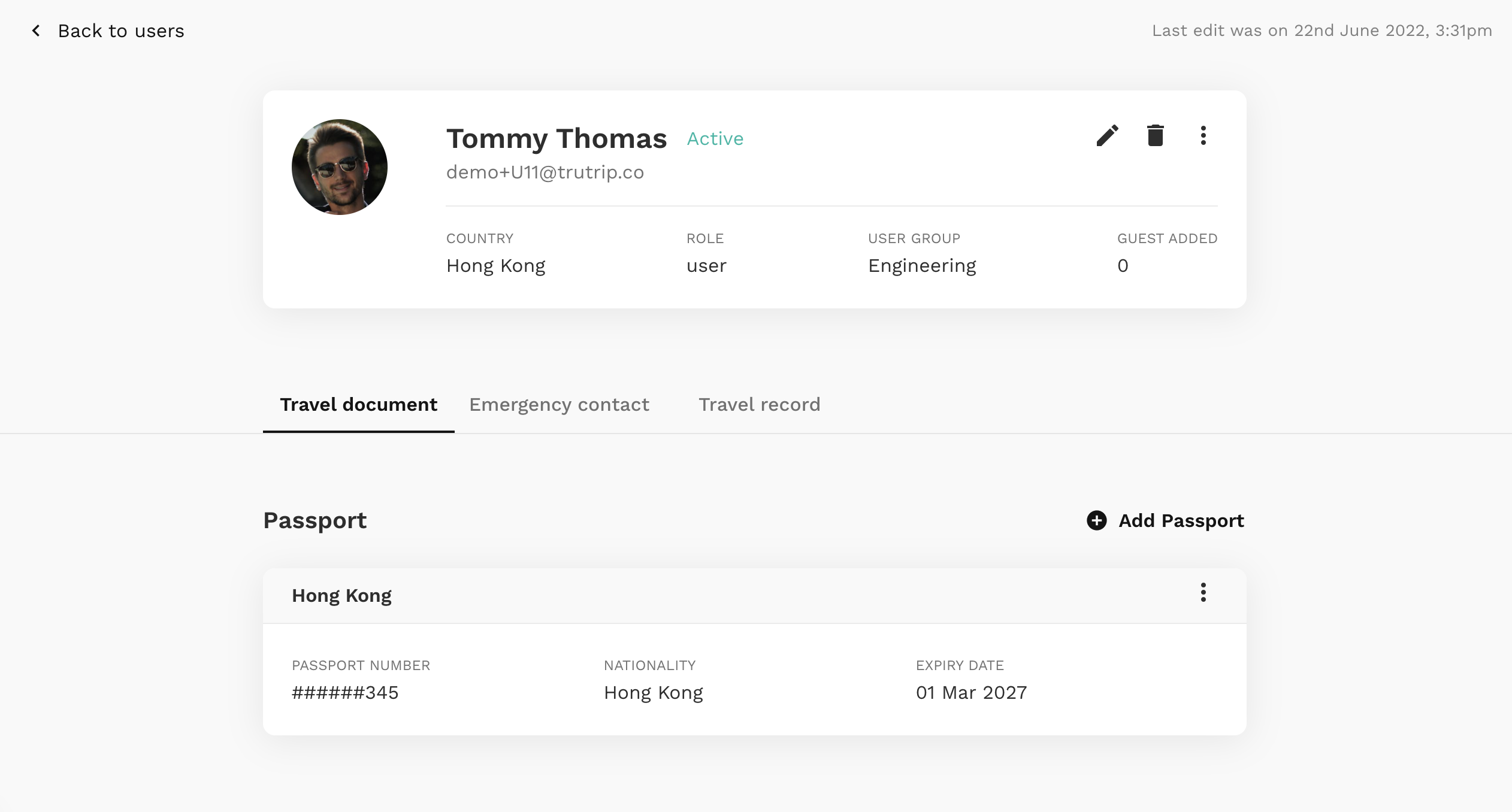 Updating basic information
When you click on the pencil icon, you can change the users'
First name / last name
User group
Role
Note that you can't make changes to their e-mail address, as they will have to verify that themselves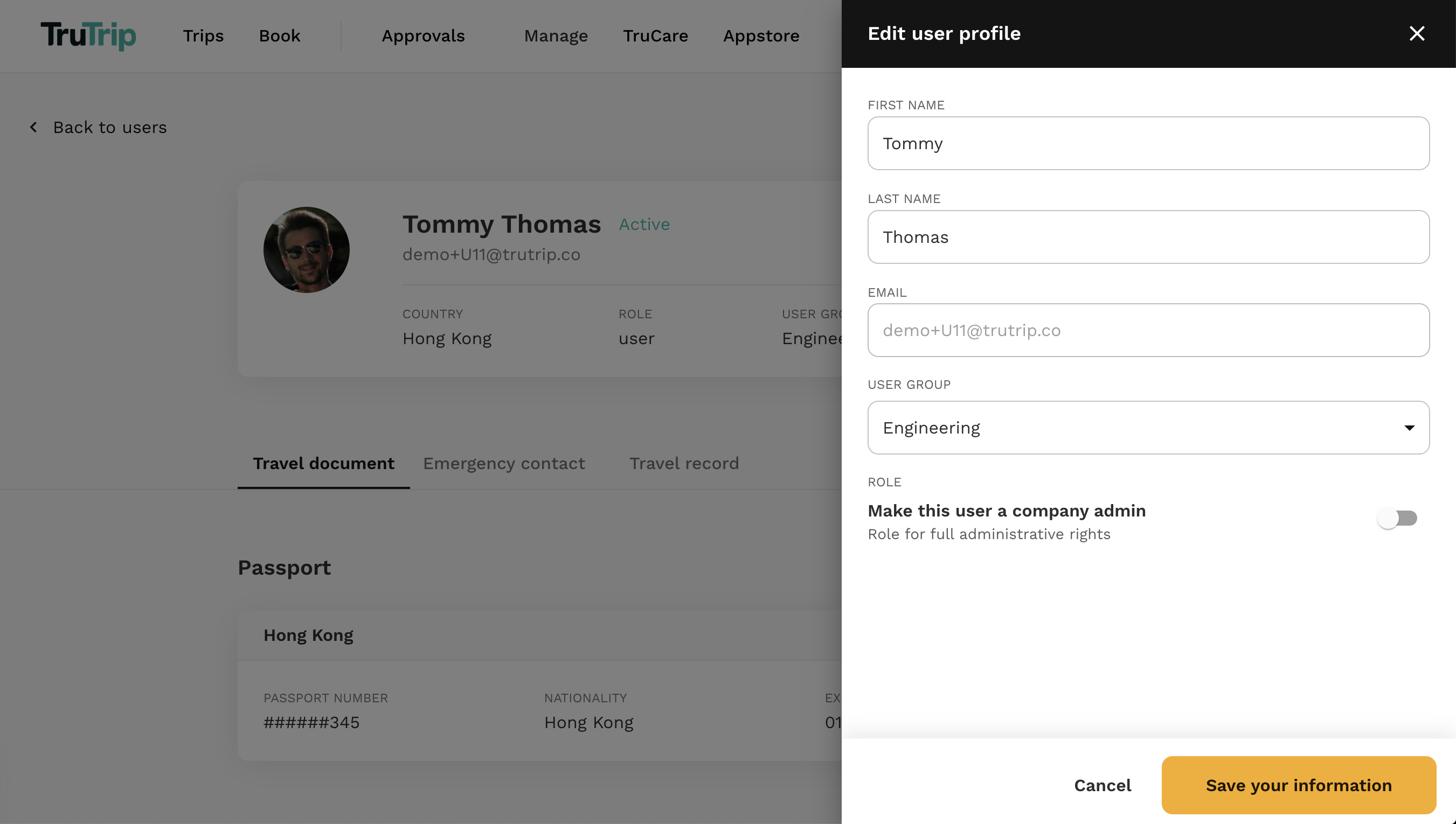 Adding passport details
Managers or admins can update, or add all passport information for traveller. Whenever your travellers book a flight or hotel, these passport details will automatically be shared with the airline or hotel for the reservation.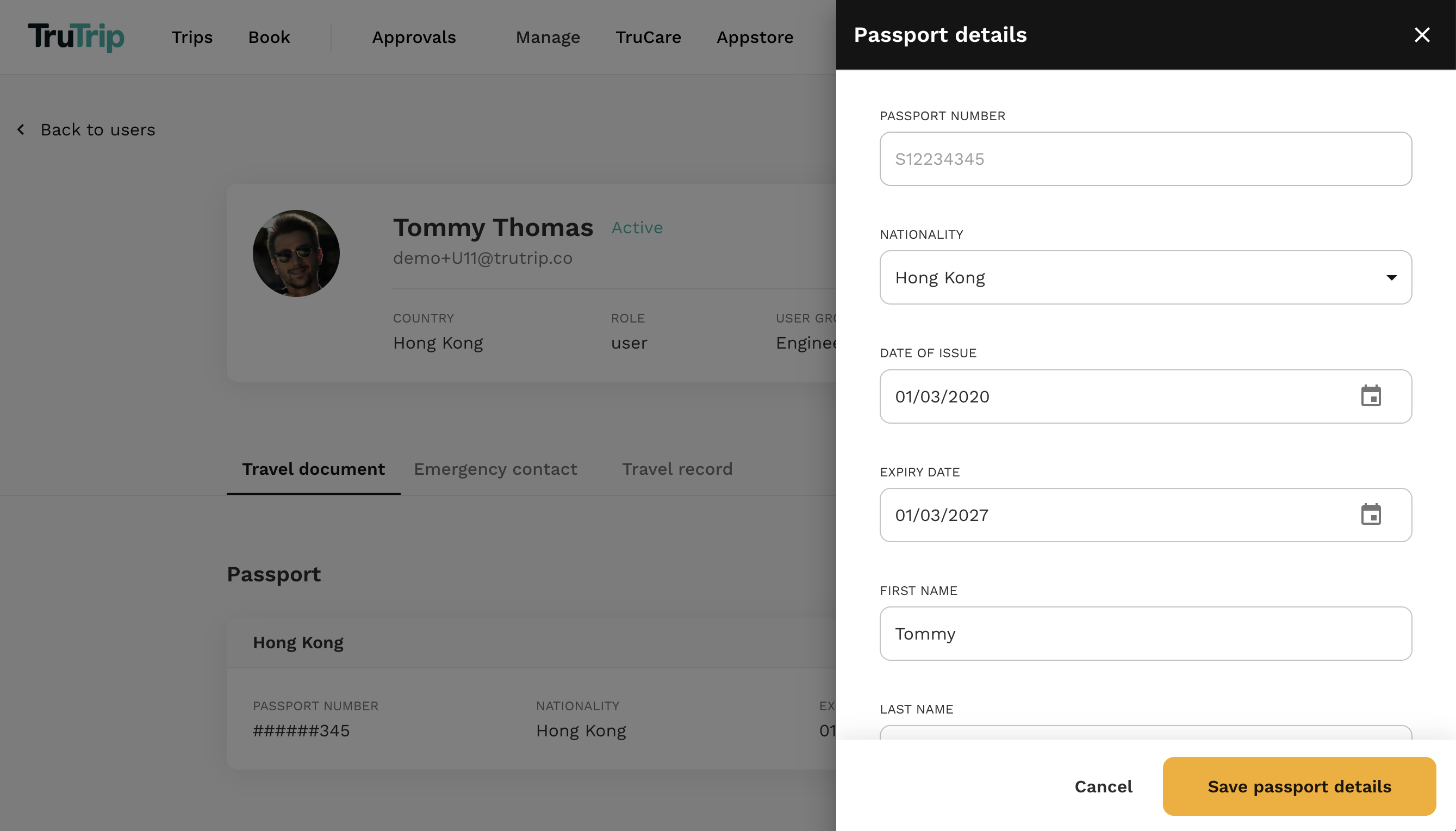 Deactivating or removing users
If your team members will stop using TruTrip, you can decide to deactivate or remove them completely. You can do this either by hitting the three dots or the trash bin icon.
Deactivated users will still exist in the platform but won't be able to log in or book travel. However they will still be available in reports
Deleted users will be completely removed from the system, but their booking data will still be available. Do keep in mind that deleted users, can't be recovered.
We always recommend deactivating users instead of deleting them.