After setting up your account for the first time, you can always update your personal information by clicking on your name in the top right -> My Profile. You'll be guided to a page that looks like this: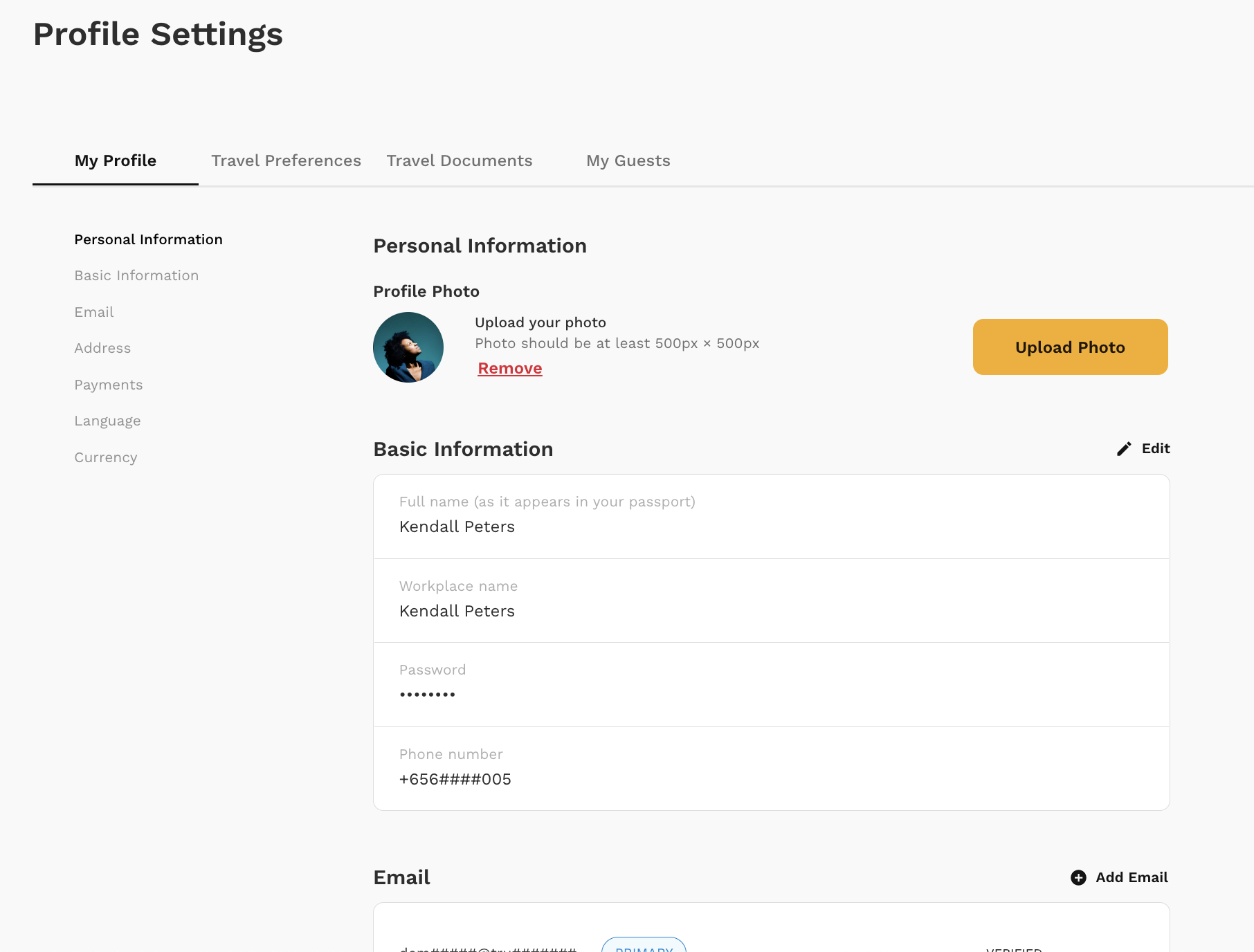 Under your profile settings you'll be able to set:
Personal information
Travel preferences
Guests
For now, we'll just focus on your personal information which consists of your basic info, email & contact details, personal payment method, language and display currency settings.
Personal information
When editing your personal information, a slide will pop out form the right with the following info: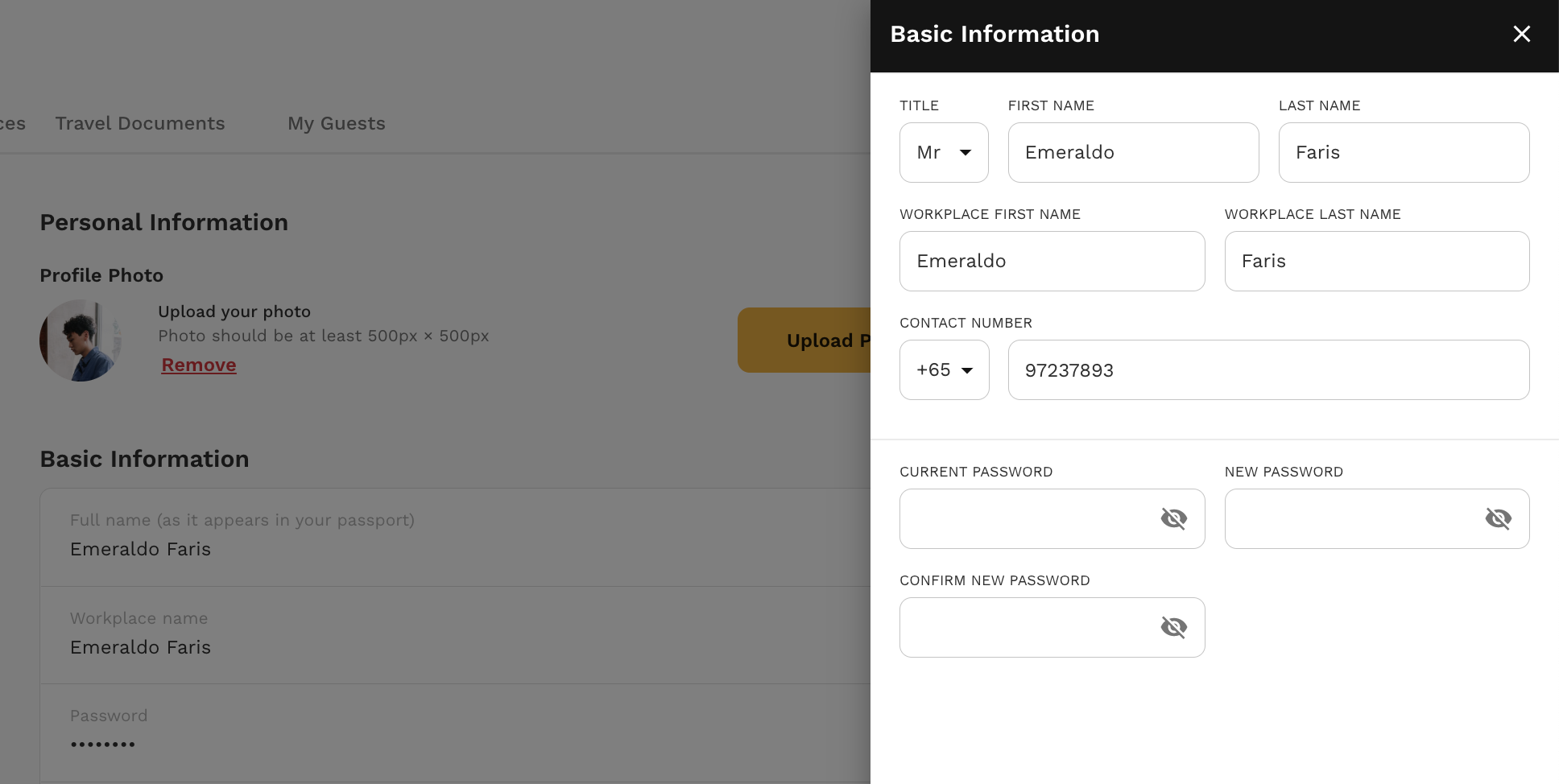 First name & last name: This is your "official" first name and last name which should correspond with your passport details.
Workplace first name & last name: If you want your name to show up differently in the web app (or for your managers/admins), you can change this
Phone number: Make sure that your phone number is always accurate. This phone number will be used for us to reach out to you if there are any updates/changes to your bookings, or if you would request for any assistance.
Password: Make sure to always set up a secure password and never share it with others.
Email
You can always add your secondary or personal email to your TruTrip account, this will be used as the backup contact information.

Once added, you will need to verify your email address. A verification email will be sent to the secondary email address.
Personal payment method
Whenever you make a booking, you will have access to all the payment methods that are available to you (this can be assigned by your manager, more about that here ).
However, you can also decide to set up your personal card as a payment method. Particularly useful if you get reimbursed for your travels later, or if you need to do personal trips.

Display language
At the moment we offer two display languages: English and Bahasa Indonesia (Indonesian). We'll probably add more in the future.
Display currency
The default display currency is based on your company setting. It is always possible to change the display currency to something else. You can always change this during the booking process too.
Note: The display currency only displays the price of your booking in another currency based on the conversion rate at that moment. The actual payment will always be taken in the PAYMENT currency. More about that in this article .