What is hotel corporate rates?
Corporate rates are negotiated rates between your company and the hotel that you frequently stayed at. Usually in the form of a discount, or a special price.
How to add them to trutrip
You can add any corporate rate codes and agreements that you already have negotiated with a hotel to TruTrip. Simply by emailing our support team at support@trutrip.co, with the subject of Adding corporate rates. We will get back to you with the full details, and once added, you should be able to view it in the platform.
How it will look like once it is setup
You can always check the corporate rates that has been set up through travel preference page.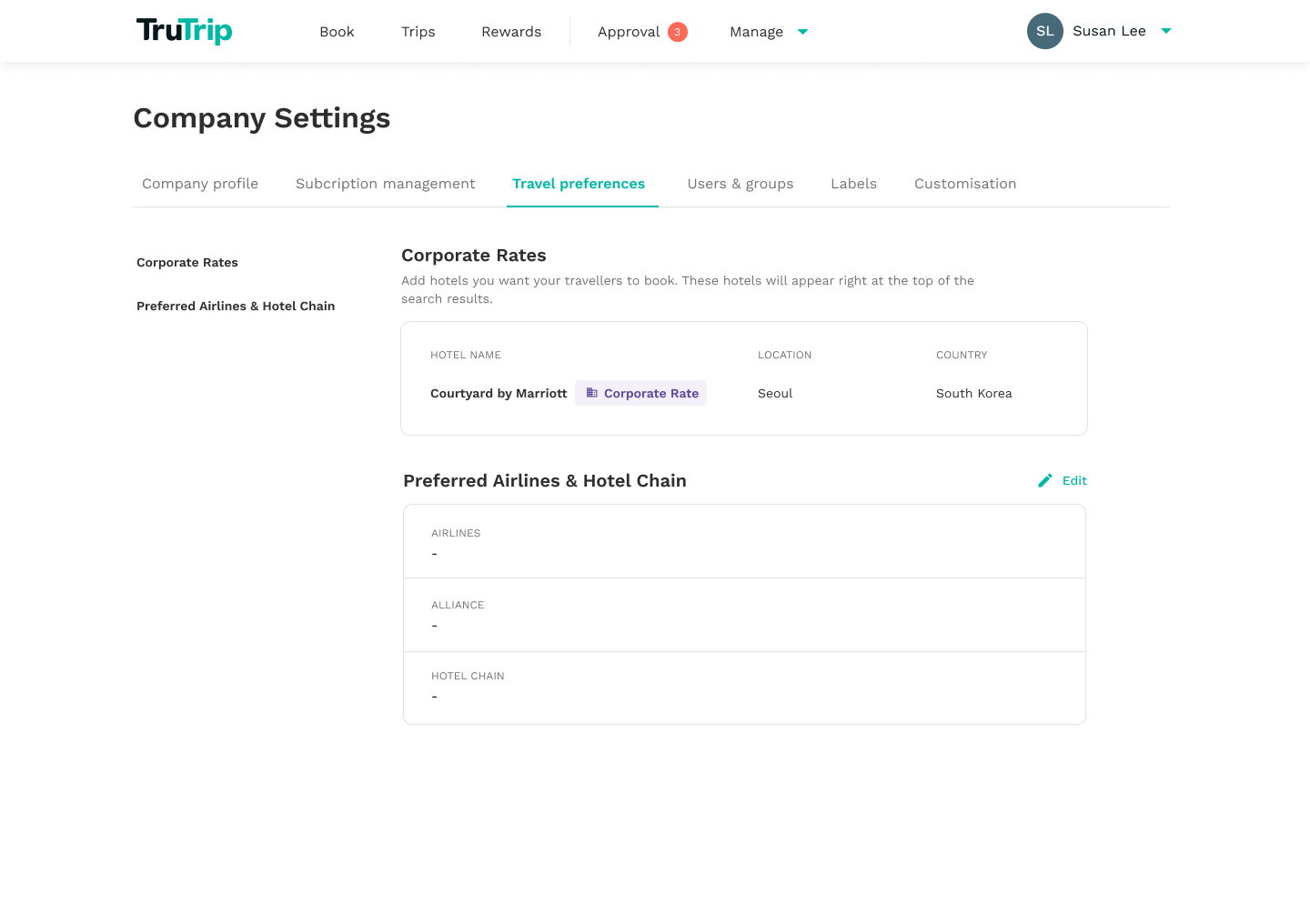 You and your traveller can then see this corporate rates marked when you are initiating a hotel search. We will inform you of each of the hotel and rooms that have corporate rate pricing available for booking.