As an admin or manager you can book flights for other team members as well, without booking for yourself. These bookings don't need an approval workflow so this is especially handy for urgent bookings.
How to book a trip for other team members
1. Log in to the app, and from the booking screen, select the team members that you want to book for. Make sure that all the travellers have the right travel documents available for the booking. You can read more about that here.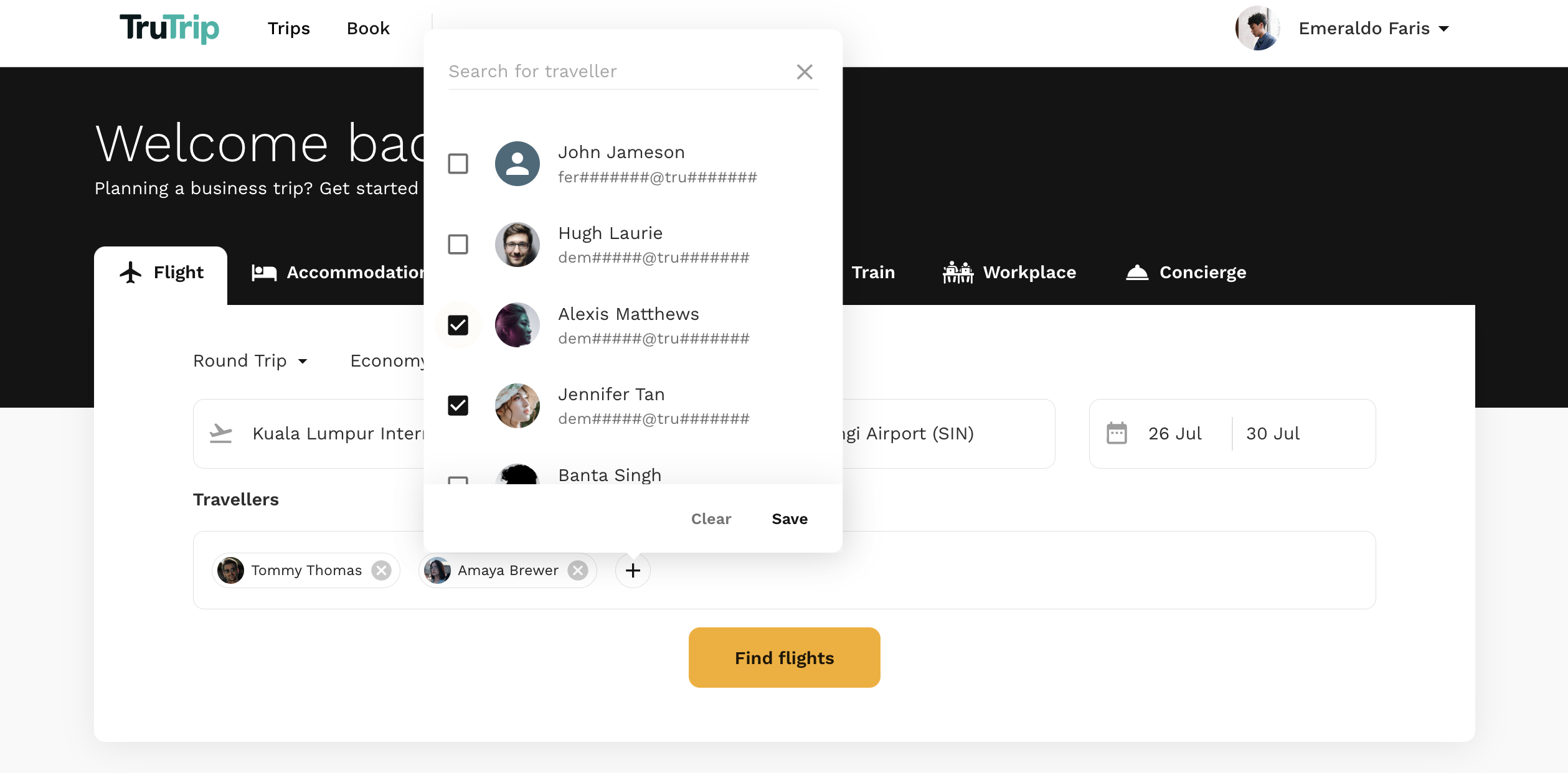 2. Search and select the booking you want to make. On the traveller details trip, double check all documents necessary again.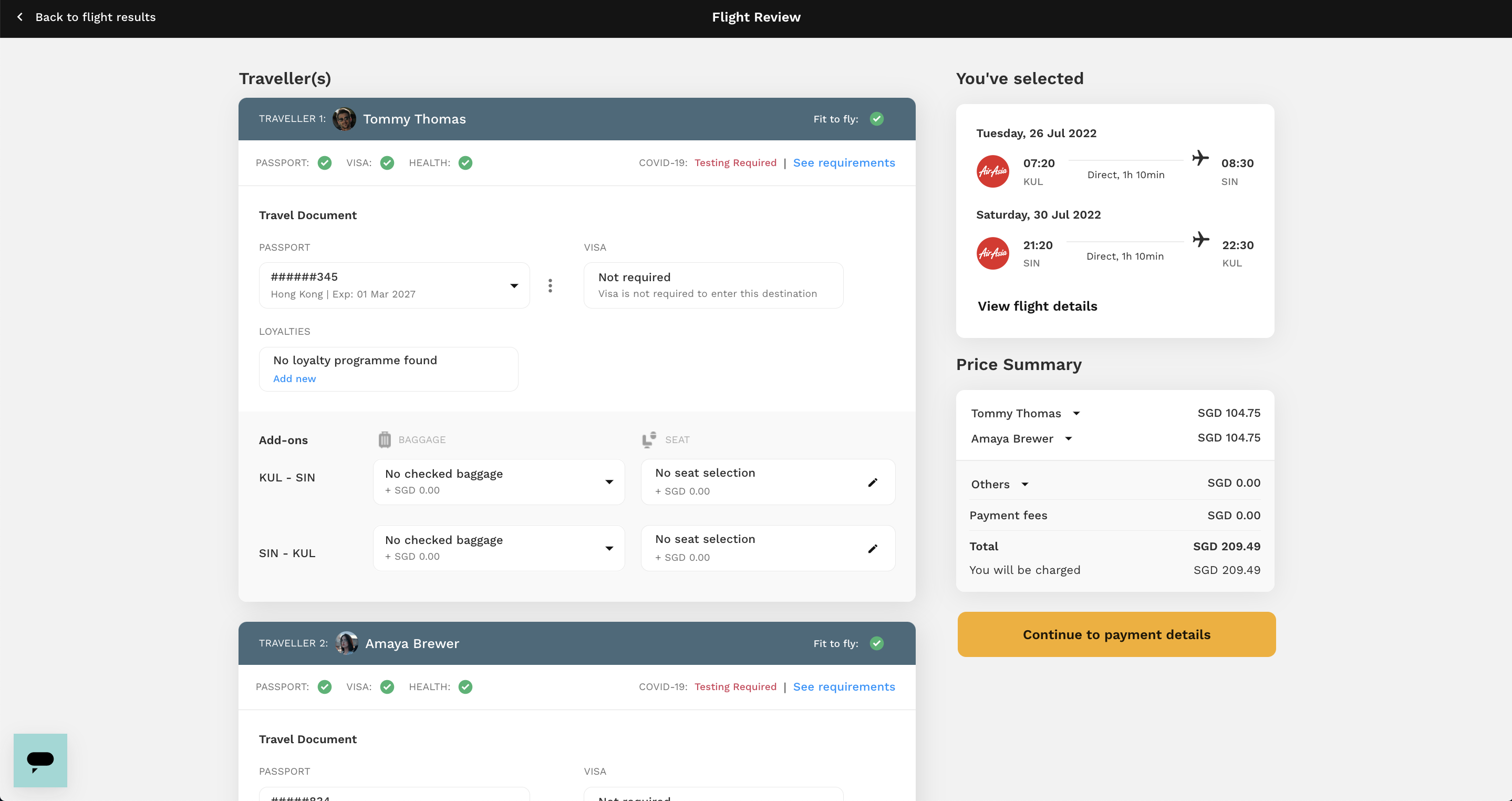 3. Select your payment details and hit confirm.
That's it! A confirmation message will now be sent to all the travellers that you selected. This applies to both flights and hotel accomodations.