here are two types of price currencies in the app that are used in various places. The display currency and the billing currency.
The billing currency
Your billing currency is the actual currency that you are being charged, and invoiced in. At the moment this is set in SGD by default, although we will allow this to be changed in the future so you can be billed in USD or EUR as well.
If you'd like to change your billing currency, please reach out to our support team via chat.
The display currency
The display currency is essentially an "on-the-fly" FX conversion of the billing currency to a different one. Opposed to the billing currency, your display currency can be adjusted at any time.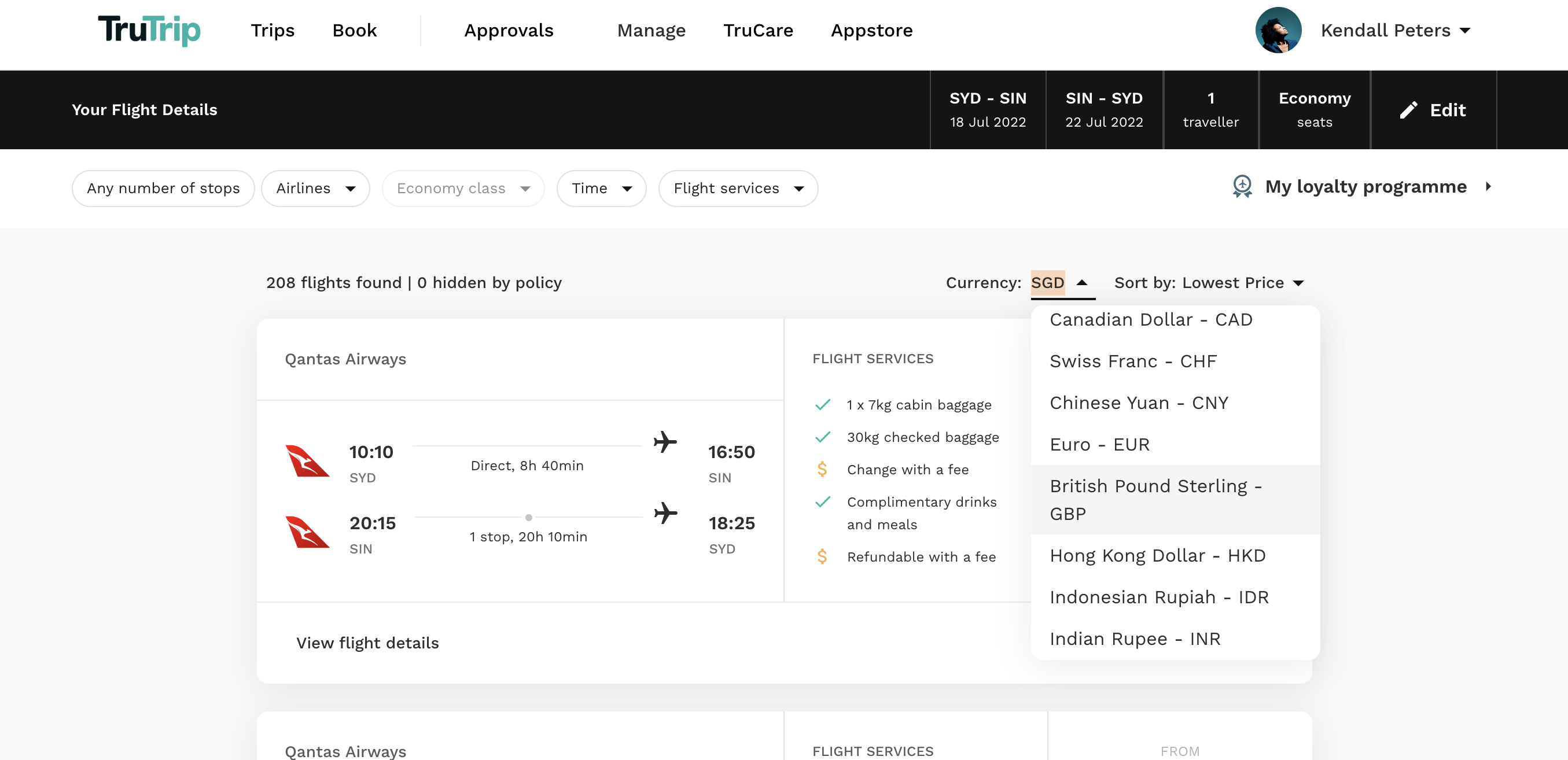 For example if your billing currency is set to SGD, but you change the display currency to EUR, then you will essentially look at a converted SGD price for your booking.
Note: even if you change your display currency, you will ALWAYS be charged in the billing currency.