If you are part of an existing organisation, you can only join your TruTrip company account by invite. Make sure you have received in invite in your email before you get started (see below).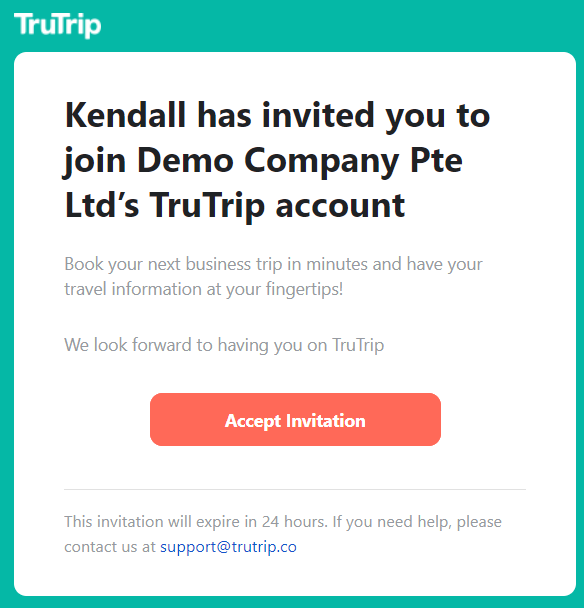 Once you click "accept invitation" you will be guided to the web application where you can set up your password and go through the onboarding process. If the invite has expired, you can simply request a new one from the request password page.


Setting up the basics
When you get to the onboarding wizard you'll be able set up a few things. Note that the most important thing is to add your passport information at this stage. With out it, you won't be able to make any travel bookings.
The onboarding wizard can be skipped at any time and filled out later if needed.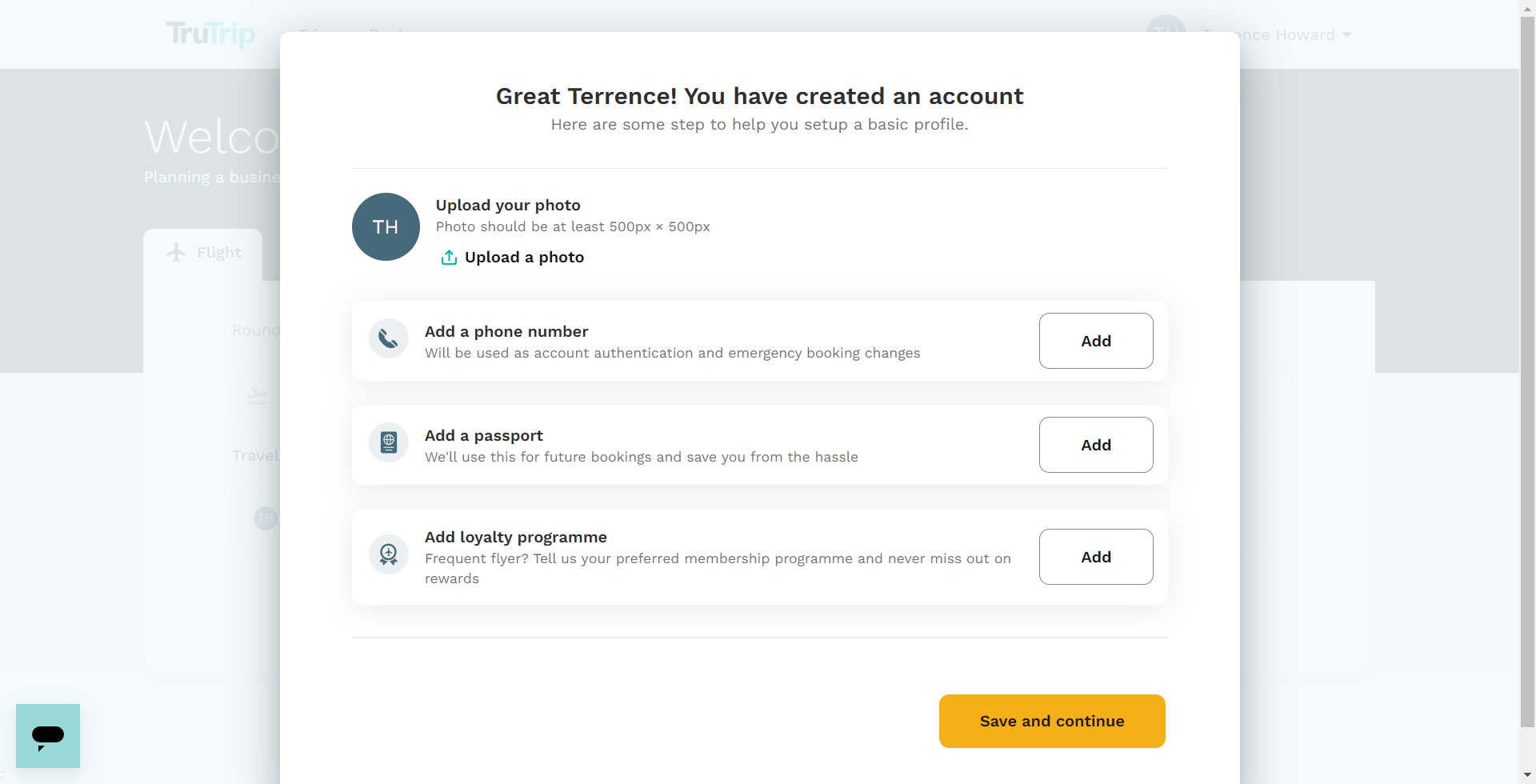 Things to add during onboarding:
Passport details: Passports from all countries are accepted. If you happen to have multiple passport you can add them both. You can read more about how to add and manage passports here.
Phone number: Make sure it's correct! We'll use this phone number to reach out to you if there are any changes or issues with your booking, or if you have any questions.
Loyalty programme / frequent flyer membership: If you are a member of any frequent flyer program you can add them here. When you look for flights, you'll be able to see how many points you'll get or any specific perks you might receive, handy!
Profile photo: Upload your picture so your team members can quickly recognise you for approvals or know who they might be travelling with.
That's it! You are ready to make your first booking in TruTrip. All of your personal information can always be updated or changed later too. Read more about that in this article.