Labels in Trips are a quick way to filter out and categorise each flight or hotel bookings. Typically companies will use label to mark specific bookings towards a specific team, or to mark the labels towards a specific event or travel goals that is taken by the traveller.
Labels can be managed through company management page, or by using this link https://app.trutrip.co/company/labels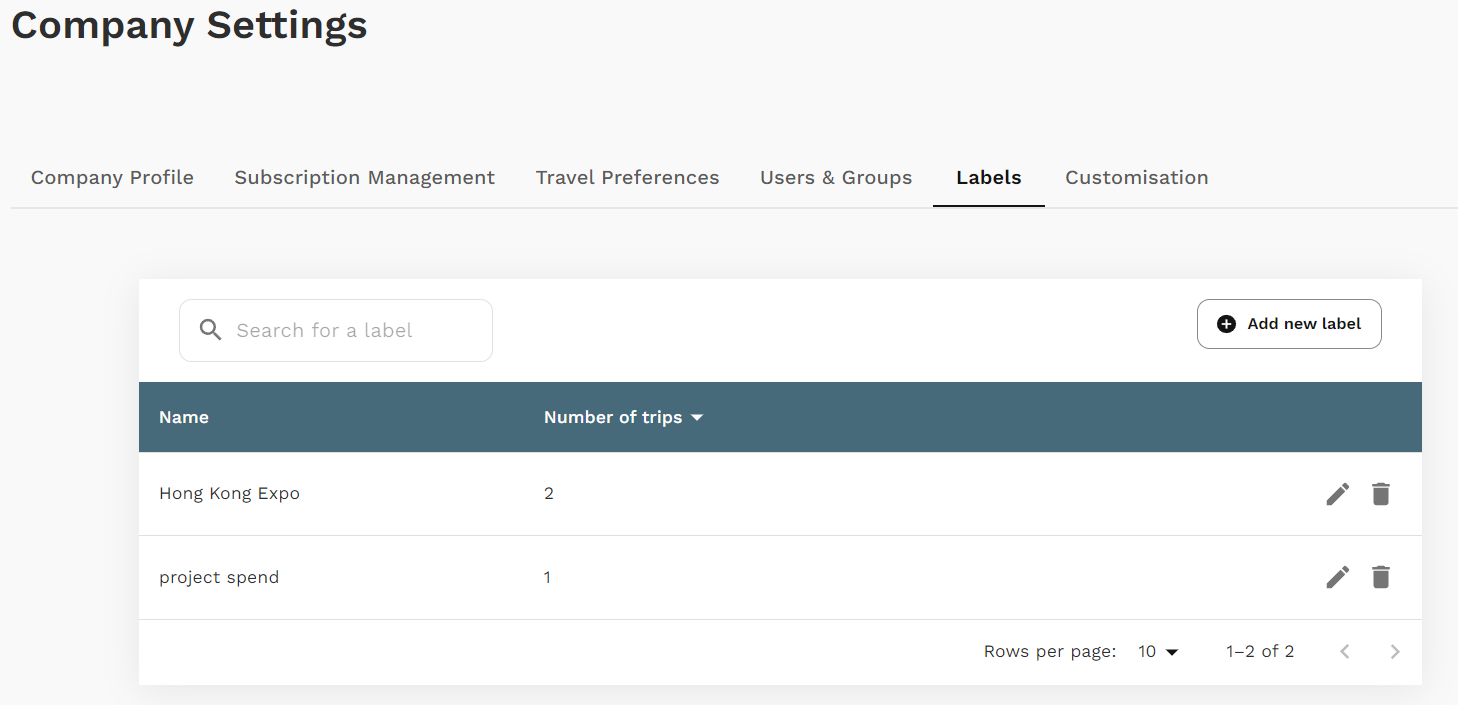 You can add new labels, edit and delete existing labels in this page. To add a new label, simply click the "Add new label" button, and give a name to your new label. Label name can always be changed, but it can only be deleted if it is not assigned to any trips.
Assigning Labels to Trips
Assigning labels to a specific Trips can only be done by the traveller or the booker of the trip. This can be done through accessing the trips page, or this link . When you have found the specific flight or hotel bookings that needed a label, just click on the "+" button, and select the relevant labels. Once the label is selected, the label is now assigned to the trips.