After making any booking, you can always find them on your trips page (Main navigation -> Trips ). From this page you can find previous and upcoming bookings including all necessary details.
Viewing your booking on the trips page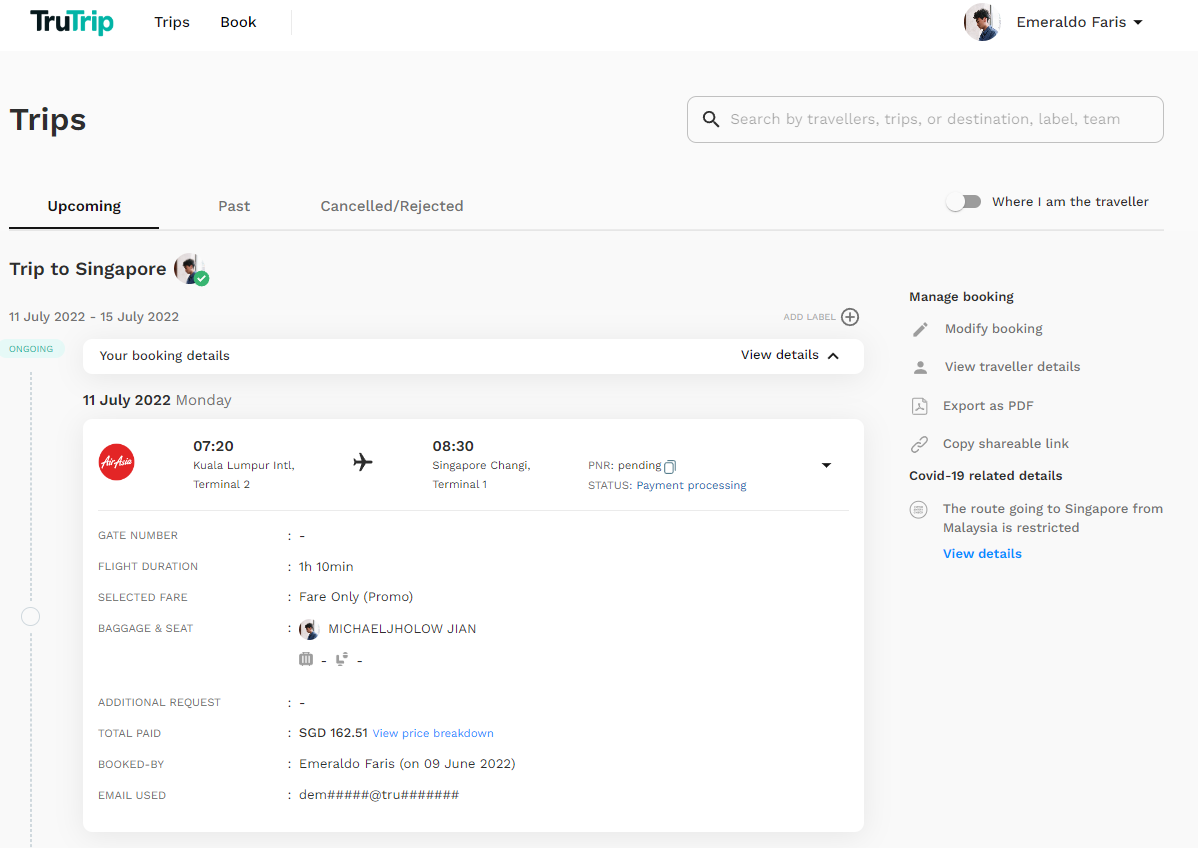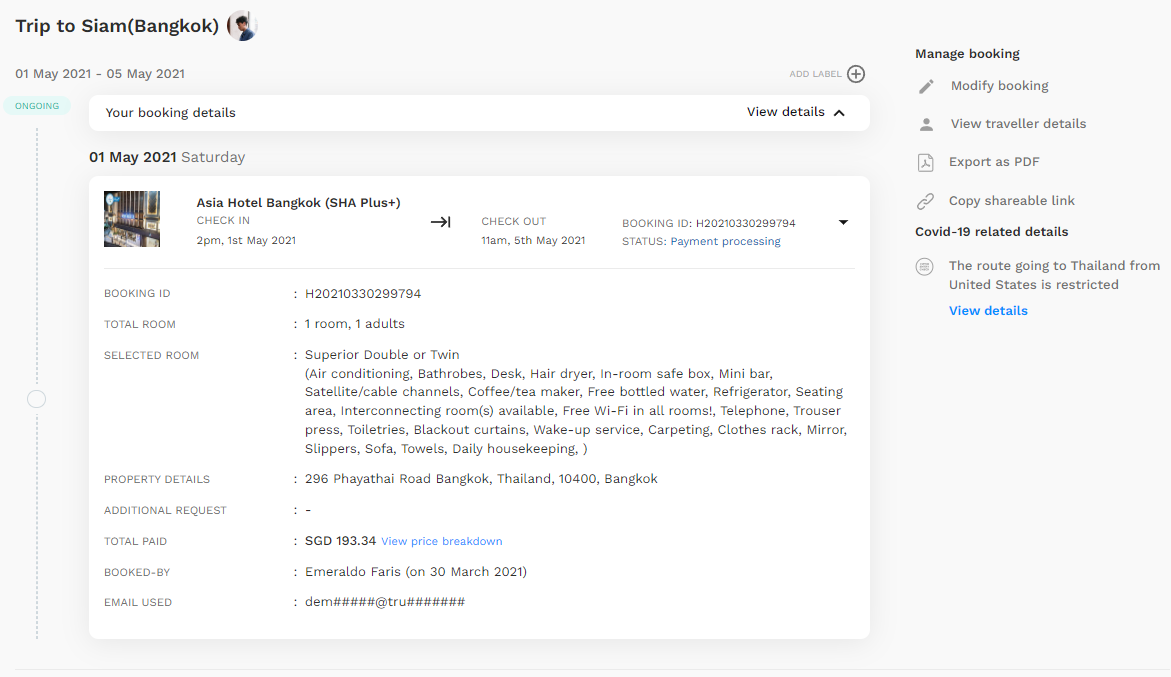 Per booking you'll be able to see the itinerary, who's travelling, all the costs involved and the current status related. The following statuses are possible:
Pending for approval: the booking is awaiting your manager's approval.
Payment processing: we are processing the charge to your card/account.
Payment confirmed: we have successfully charged your card/account, and starting the booking process.
Ticket processing: we have started the booking process, and awaiting confirmation from the airline or hotel.
Ticket issued: your booking has been confirmed and you are ready to go! You can now download your booking voucher (ticket) as well.
Changing your booking or requesting add-ons
If at any time before your trip you need to make changes or add certain things to your trip, you can always requests this by hitting the modification button on the right of the booking. You'll be guided to the booking modification page.
When requesting a change in your booking you can:
Change the itinerary dates and times
Add/remove travellers to the booking
Request for a special seat (flights only)
Request for specific luggage or meals (flights only)
Request for a specific bed type or room preference (accommodations only)
Or make any special request
Â
Once you've submitted your request, a notification will go to the TruTrip support team who will review your booking and get in touch with you within 24 hours to confirm the changes or request any additional information if needed.
If you need to cancel your booking entirely, check out this help article.