If your manager has set up an approval policy for your company, any bookings you make will not immediately be executed until they have been approved.
Making a booking that requires approval
If you make a train, hotel or flight booking that requires approval you'll be informed at the payment page that your booking will not immediately be processed yet.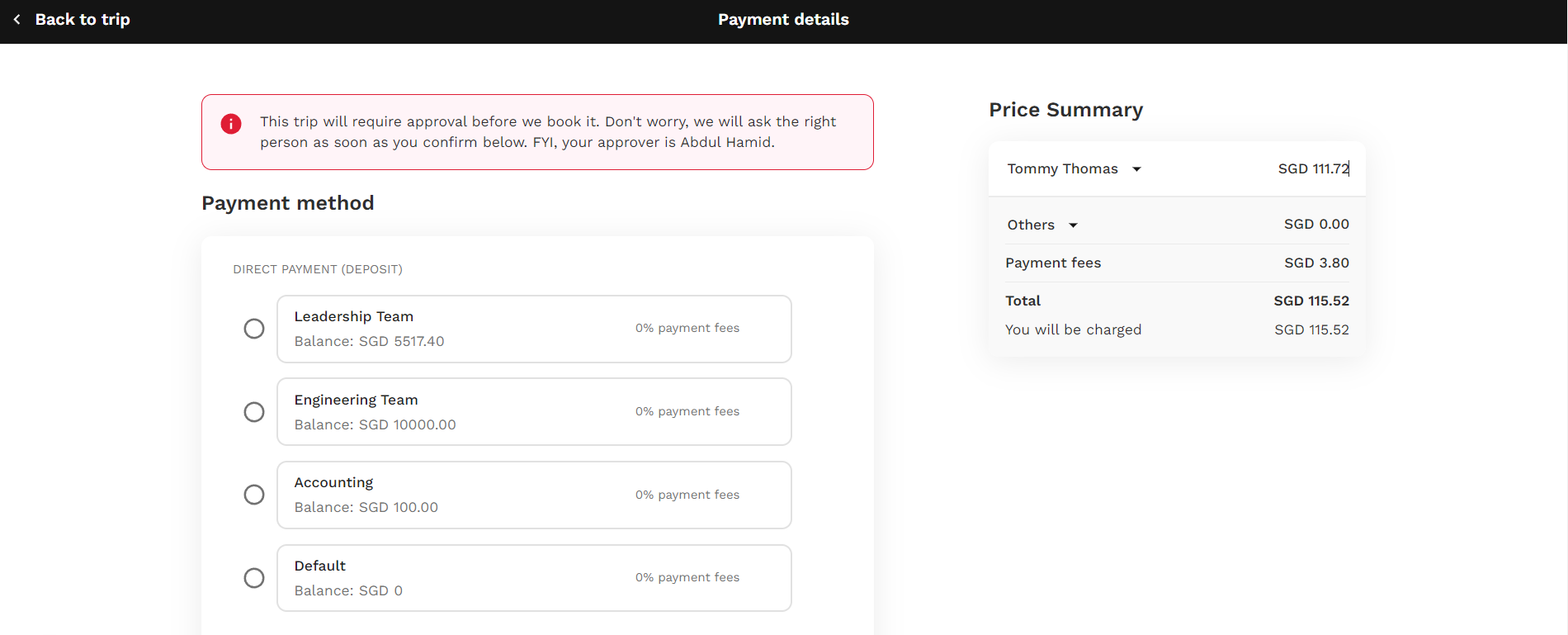 At the bottom of the payment page you will also need to add a note why you want to make this booking. The note will show up to the manager whenever they review the request. Just hit "confirm payment" and your now be sent to your approving manager.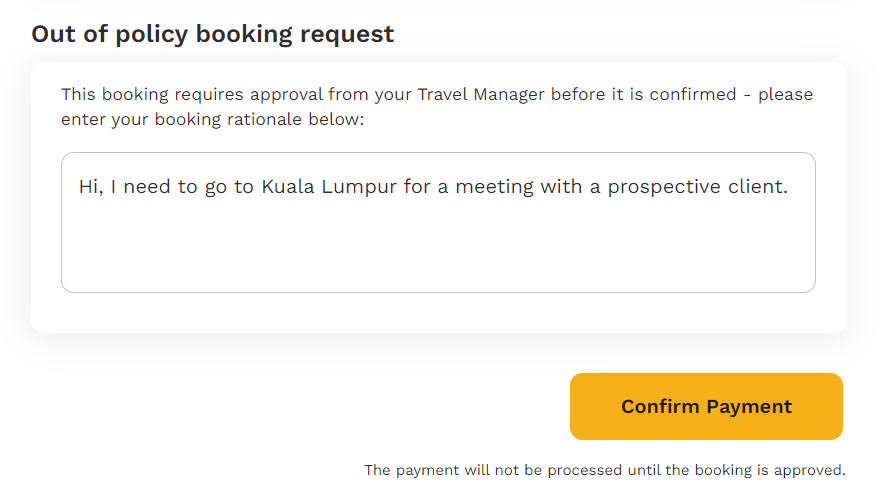 Once submitted, you will receive a confirmation email that your booking is pending approval from your manager.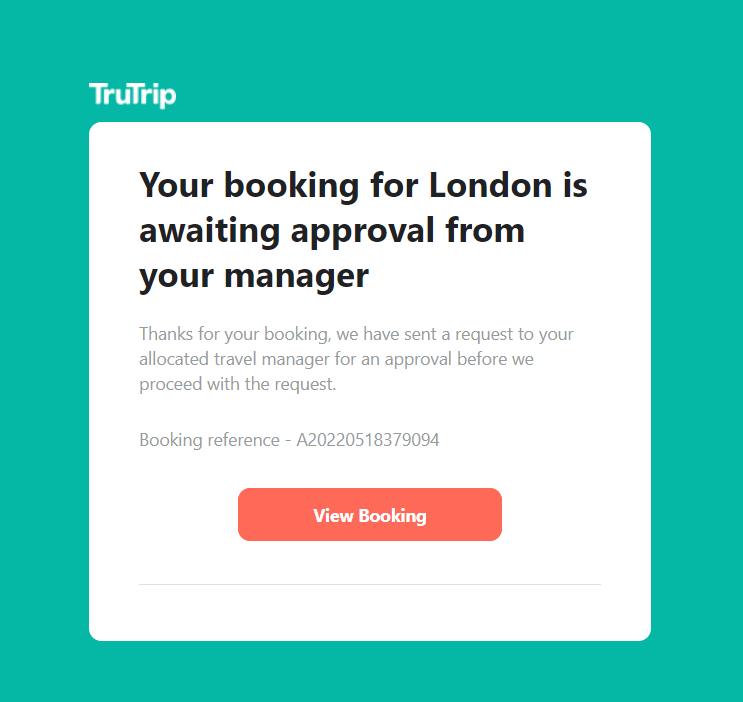 What happens when your booking is approved or rejected:
Once submitted, your manager gets an email notification that there is a new booking request. That they can review.
Upon approval, you will get both an email and in-app notification that your manager approved your booking request and:
The booking is executed (payment is made)
The ticket will processed with the airline/hotel/train partner

Â
If your booking gets rejected , the payment method will not be charged, and you will also get an email message explain why the booking was rejected. You can submit a new booking for approval at any time.