Who can approve bookings?
When your approval workflow is enabled, only super-admins or ( travel ) managers who are managing a group will be able to approve bookings.
Whenever a traveller requests a booking a notification will only be sent to the manager in their group via email.
The approvals overview
To approve bookings from the web app, you can login to your account and click on Approvals . You'll be automatically directed to the Pending approvals section.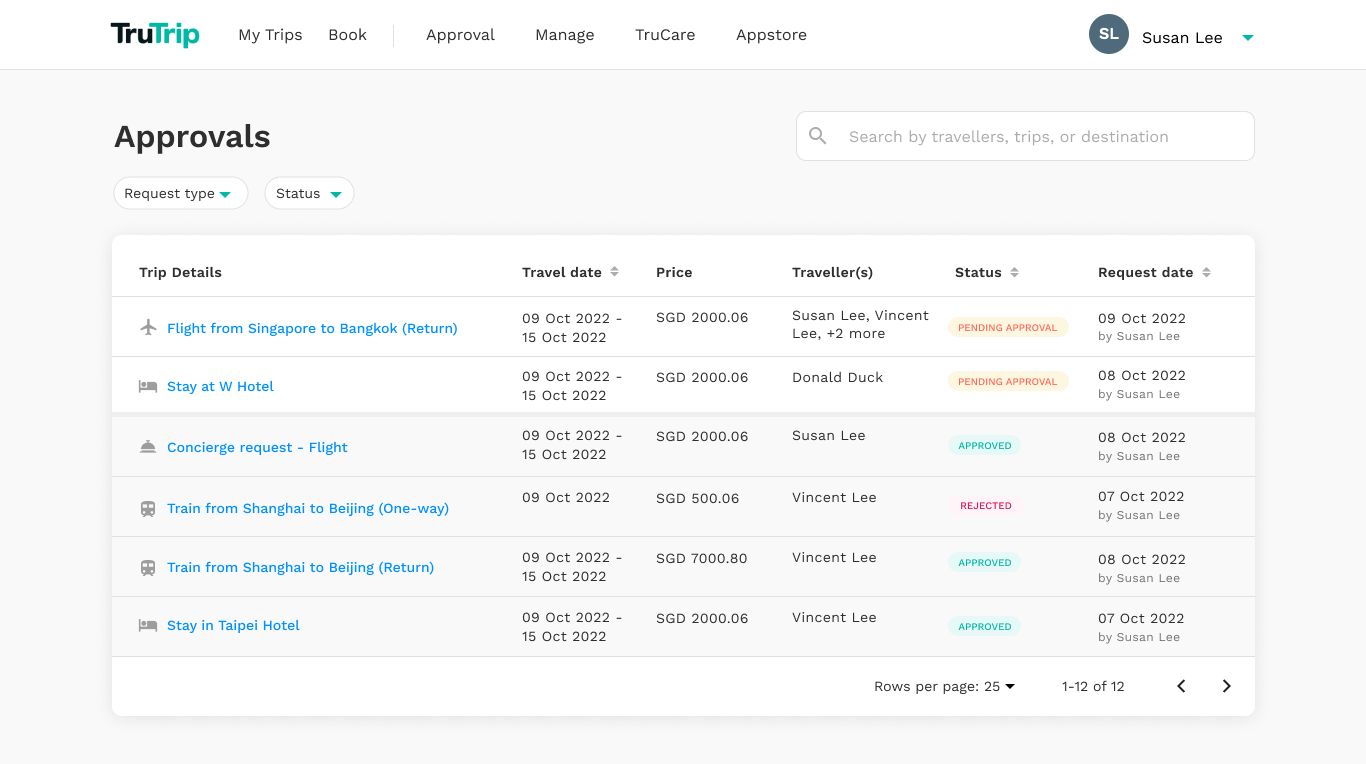 On the overview you'll be able to:
View all previous bookings
Immediately check the status for the latest bookings
Look at the booking in more detail
Approving or rejecting bookings
When clicking on a booking, you'll be able to view the detail page with all travel information, costs and any other booking related information.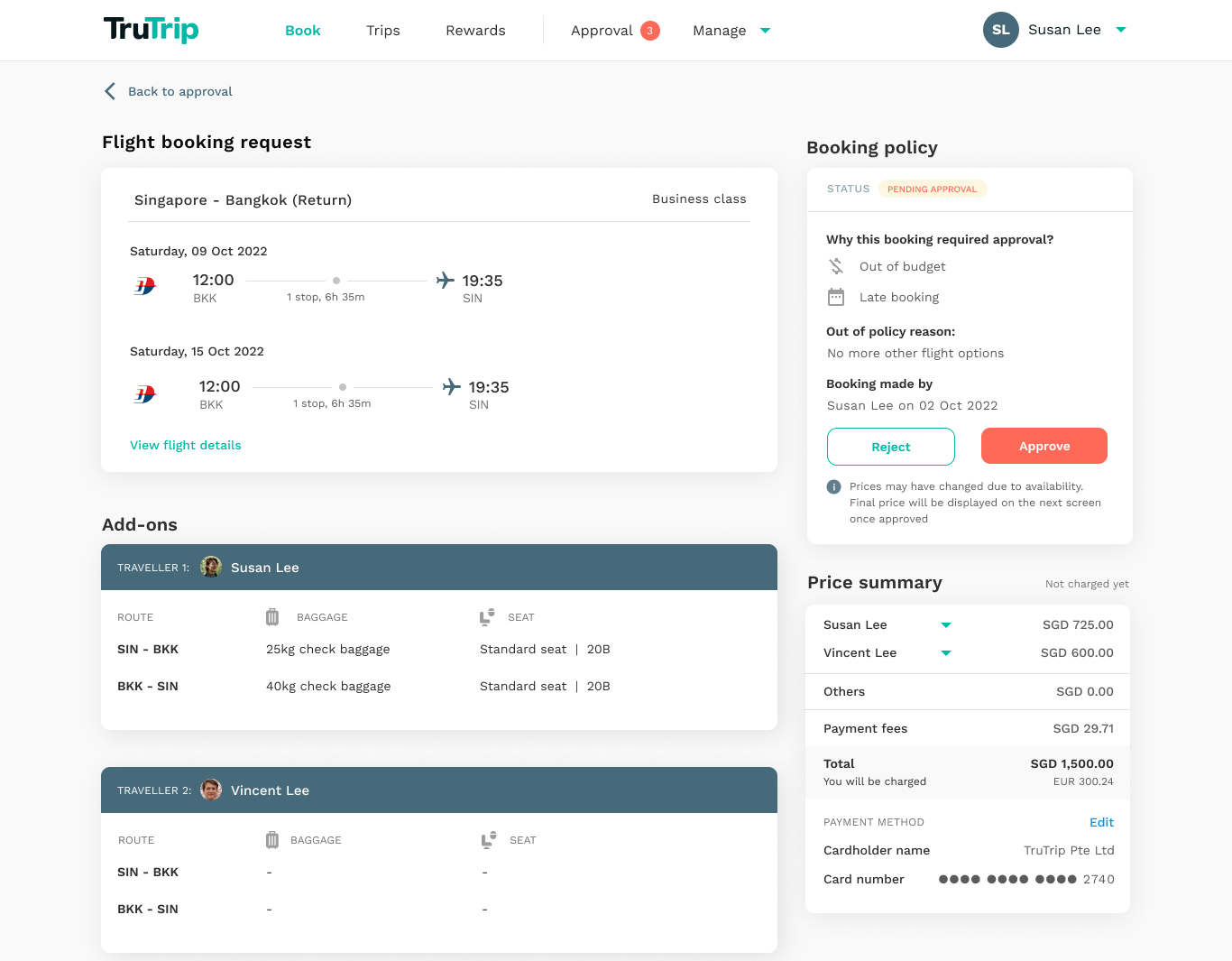 On the top right, you'll be able to hit approve or reject.
When approving, you'll be guided to the payment page where you can still decide to change the payment method and see any price differences. Once the booking is approved, the payment method will be charged immediately and the booking will be processed.
When rejecting, you'll have to fill in the reason why you are rejecting this booking.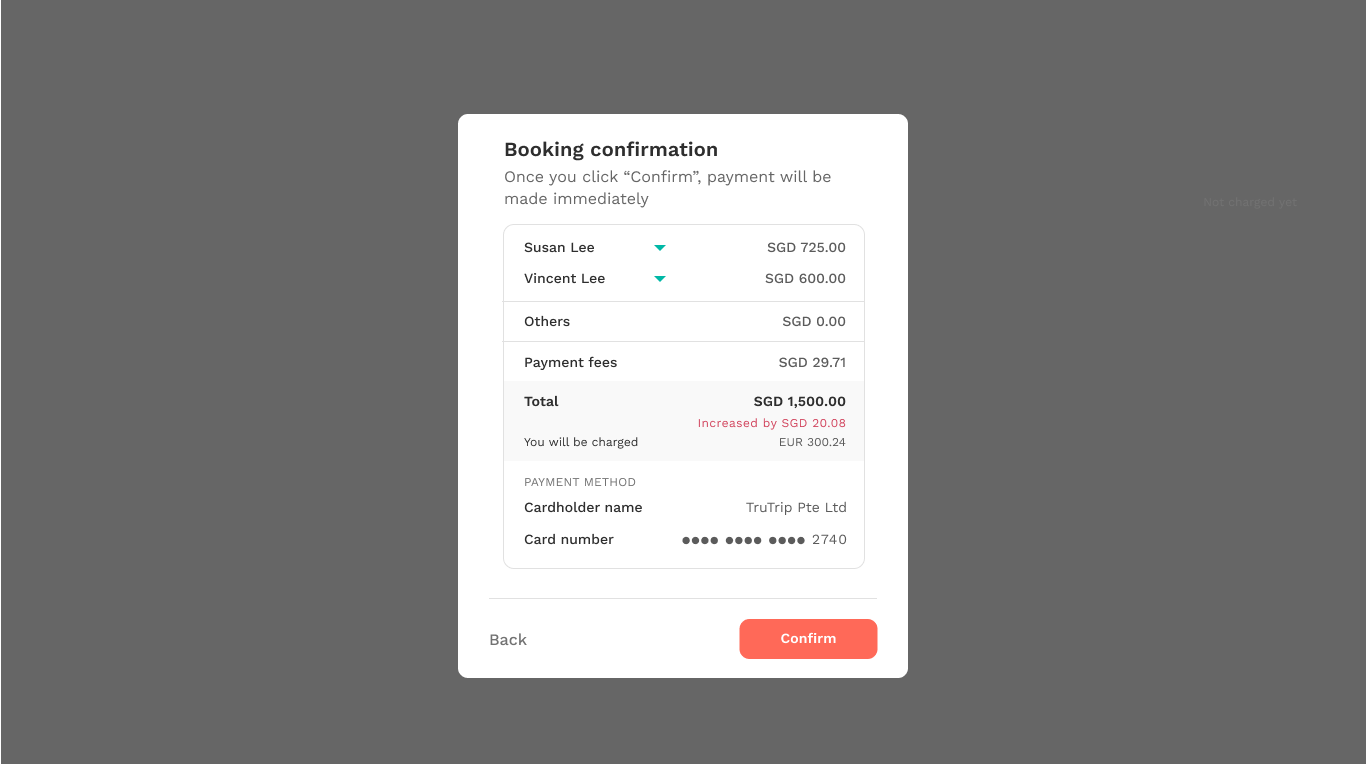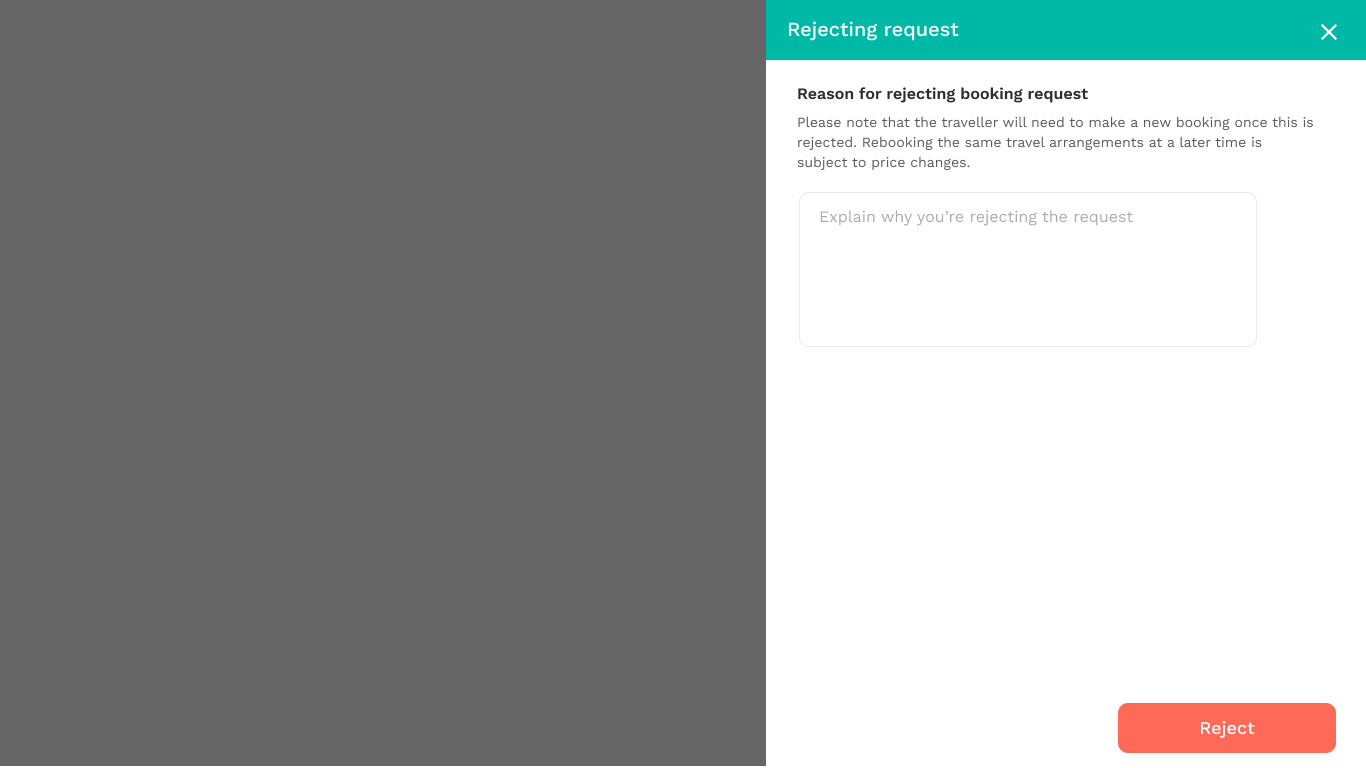 After approving or rejecting a booking. An email notification will go out to the traveller (requester) with either the booking details, or any rejection information.
If the date for the flight or hotel stay has passed, and the booking has not been approved yet, our system will automatically rejects the booking as it can't be processed anymore.