User groups are nothing more than a "grouped" set of users. Typically companies use the groups feature to organise their team members around departments, locations or expertise.
For example a consultancy firm could have different groups based on country (where they travel from), all travellers that live in that country can be added to that group.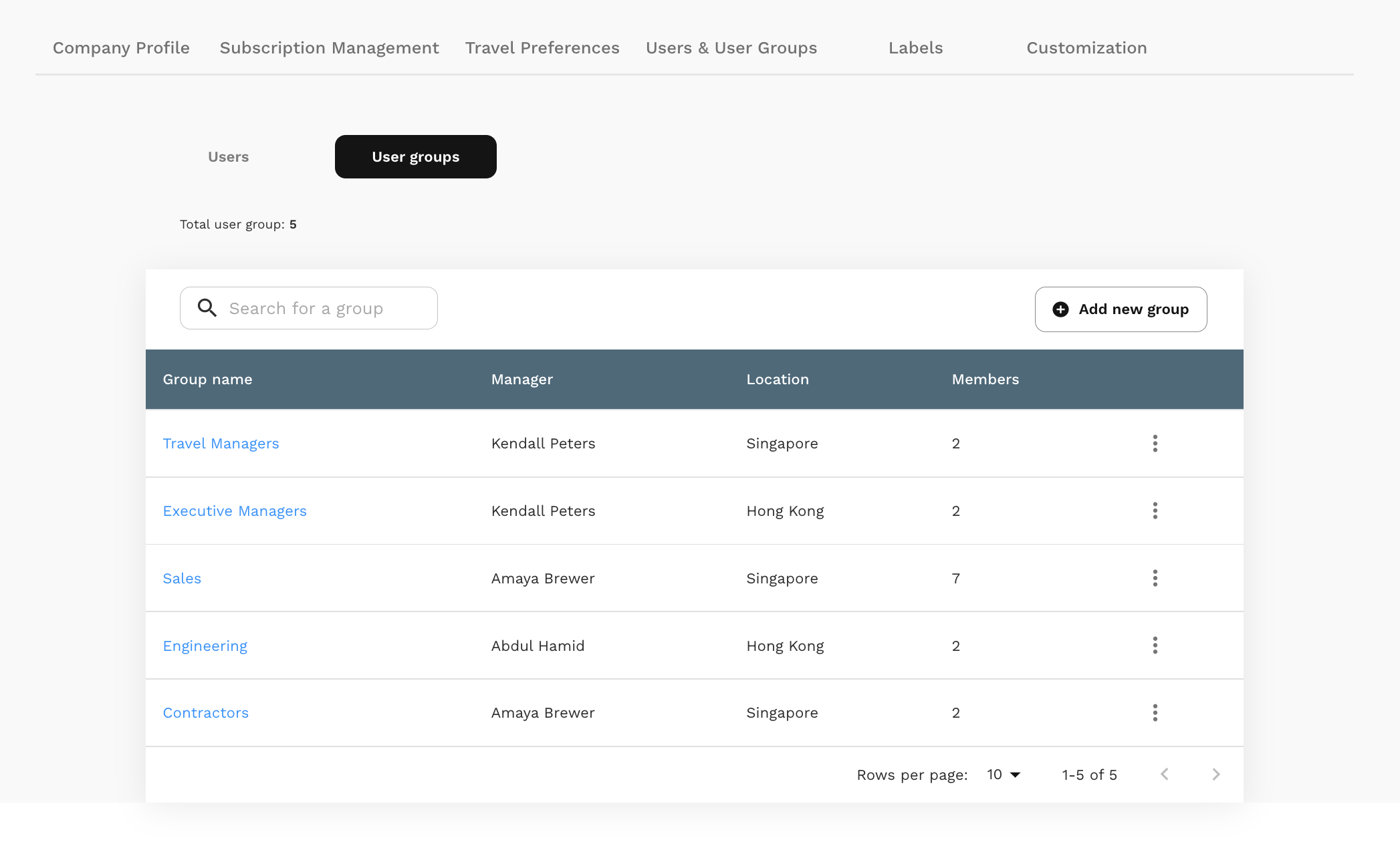 Groups can be assigned to travel policies, as well as payment methods.
Â
Creating a new group
From the main menu go to Users -> Groups and click "Add new Group". Make sure to at least add the group name. Location, manager and members can be added later if needed. Don't forget to save and your group is created.
Managing groups and adding users
When you click on the group name from the groups page , you'll be guided to group management. From this page you can do a few things.
Add members:

You can add as many travellers to your group as you want. Keep in mind that a traveller can only be part of 1 group at a time.

Add a manager:

A group manager will have the capability to view and edit all user profiles as well as bookings made by users in the group. The group manager is also the approver for all bookings made by travellers. At the moment only 1 manager can be assigned per group.

Assign a payment method:

When you add a payment method to the group, all group members will have access to that specific payment method. You can read more about setting up payment methods here too