Depending on your company's setup, multiple payment options are available. You can read more about them in this article. For travellers this basically means that you have access to two types of payment methods:
1. Your company's (shared) payment methods
Depending on what your admin has made available you could have access to a deposit account, payment card or a payment integration tool.
As a traveller you can't change this, but upon booking payment you will be able to see which payment methods are available to you.
2. Your personal payment methods
You can also create a personal payment method which will only be available to you and no one else. To set this up just go to your profile (top right corner) -> payments. For now you can only add personal credit cards.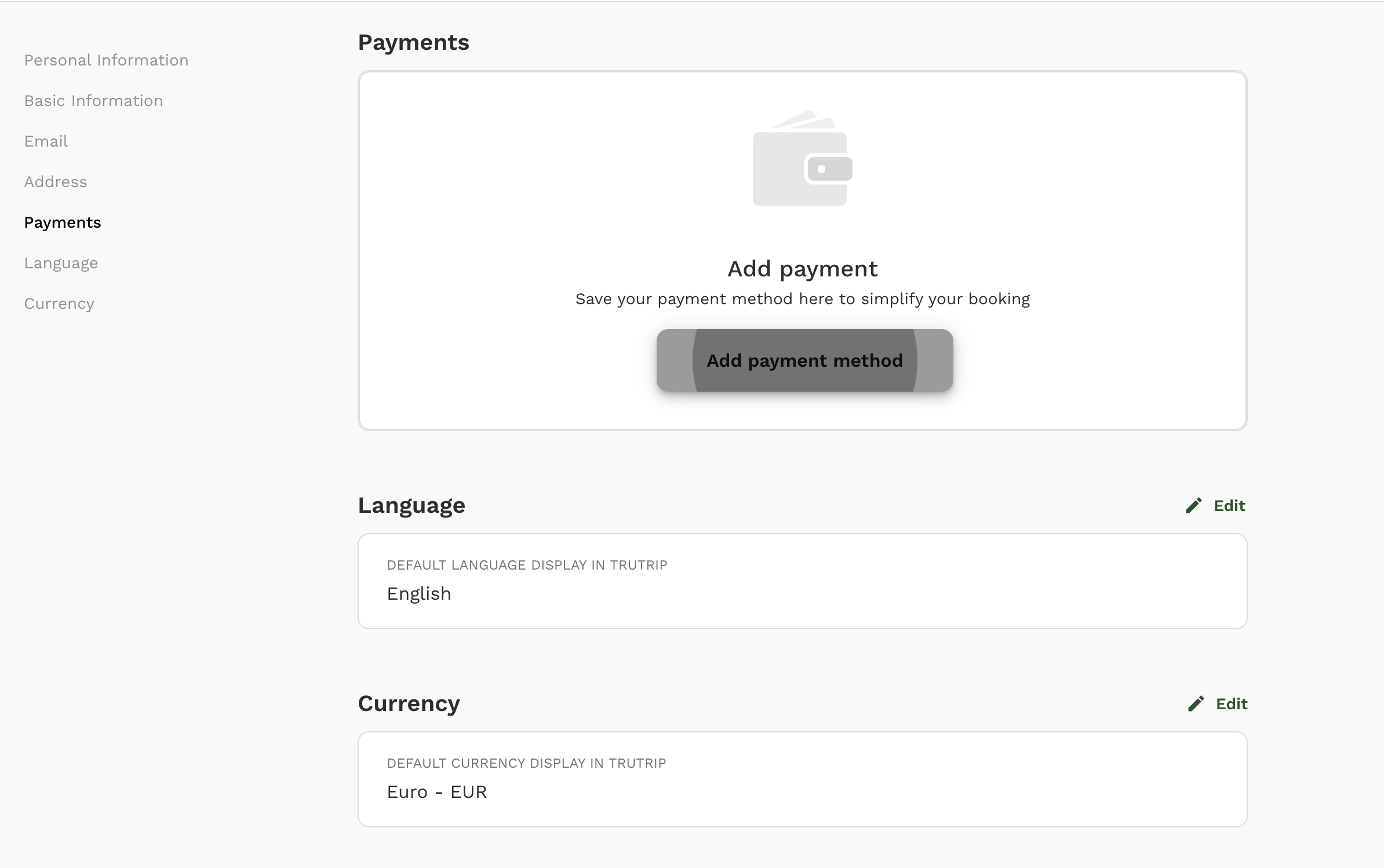 Upon payment (when booking a flight, hotel or train ride), you will be able to see all the payment methods that are (made) available to you. Just select what you would like to use to make a payment.