Once you've setup your basic company information, policies and payment methods, it's time to add your team members so they can book their own travel.
There are two ways to add users to your company, you can invite them individually from the web app or you can import them via a CSV file.
You can add team members by navigating to the user management page from the main navigation
Inviting users from the web app
On the user management page hit "add new user". Add your traveller's first name, las name, e-mail address and role (usually traveller). If you know which group they should be a part of you can already assign them to the group as well.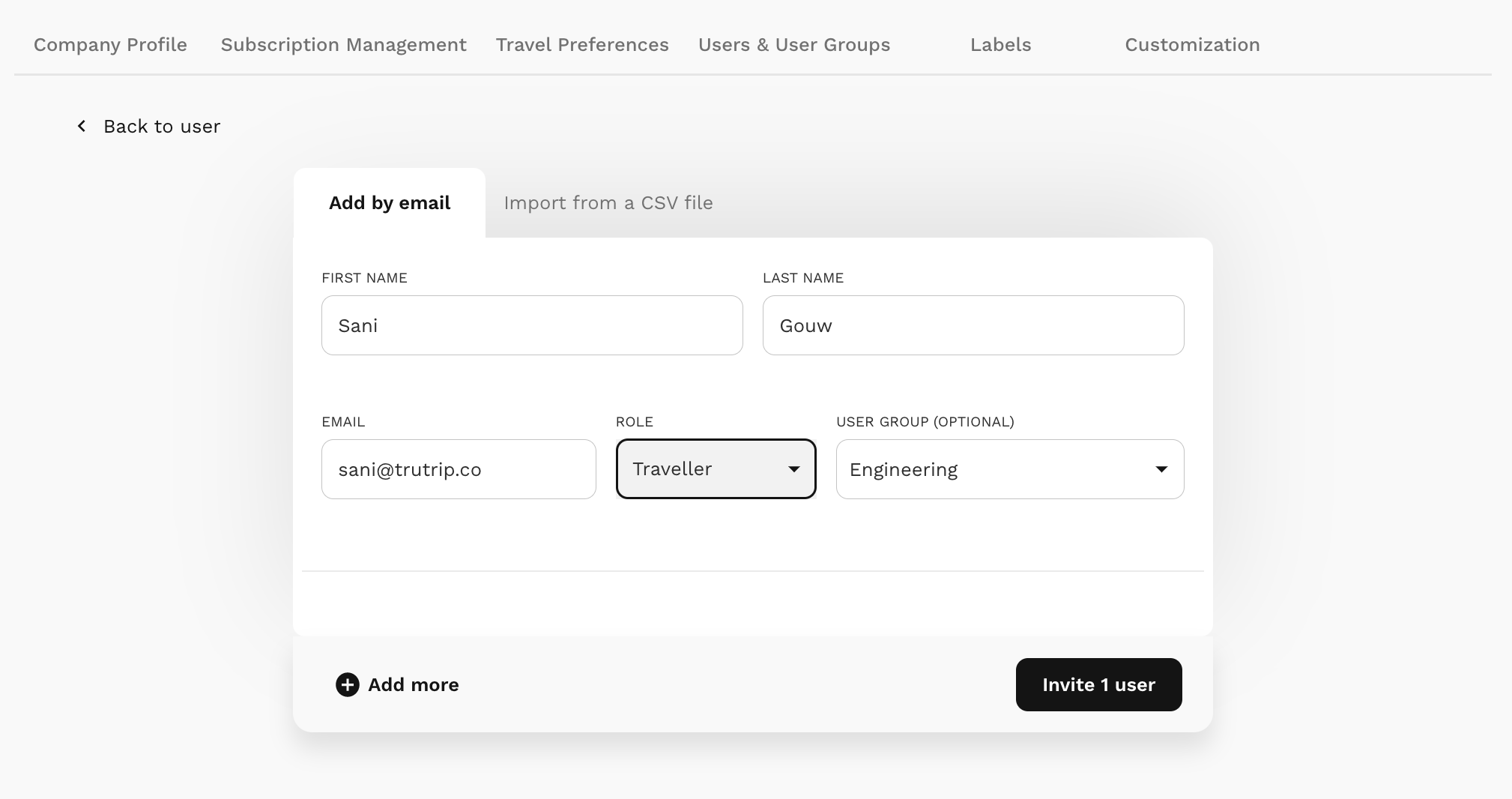 Click "invite user" and your done! Keep in mind that invitation emails will be immediately sent to all users you invite so do make sure that you've added the right address.
Importing users via CSV
If you'd like to import a large number of users all at once, you can do this via the user import feature as well.
Make sure to download the CSV template file and save it in the right CSV format again
On the user management page, upload the file and hit "upload file"
That's it! All users will be sent an invitation email to log in to TruTrip.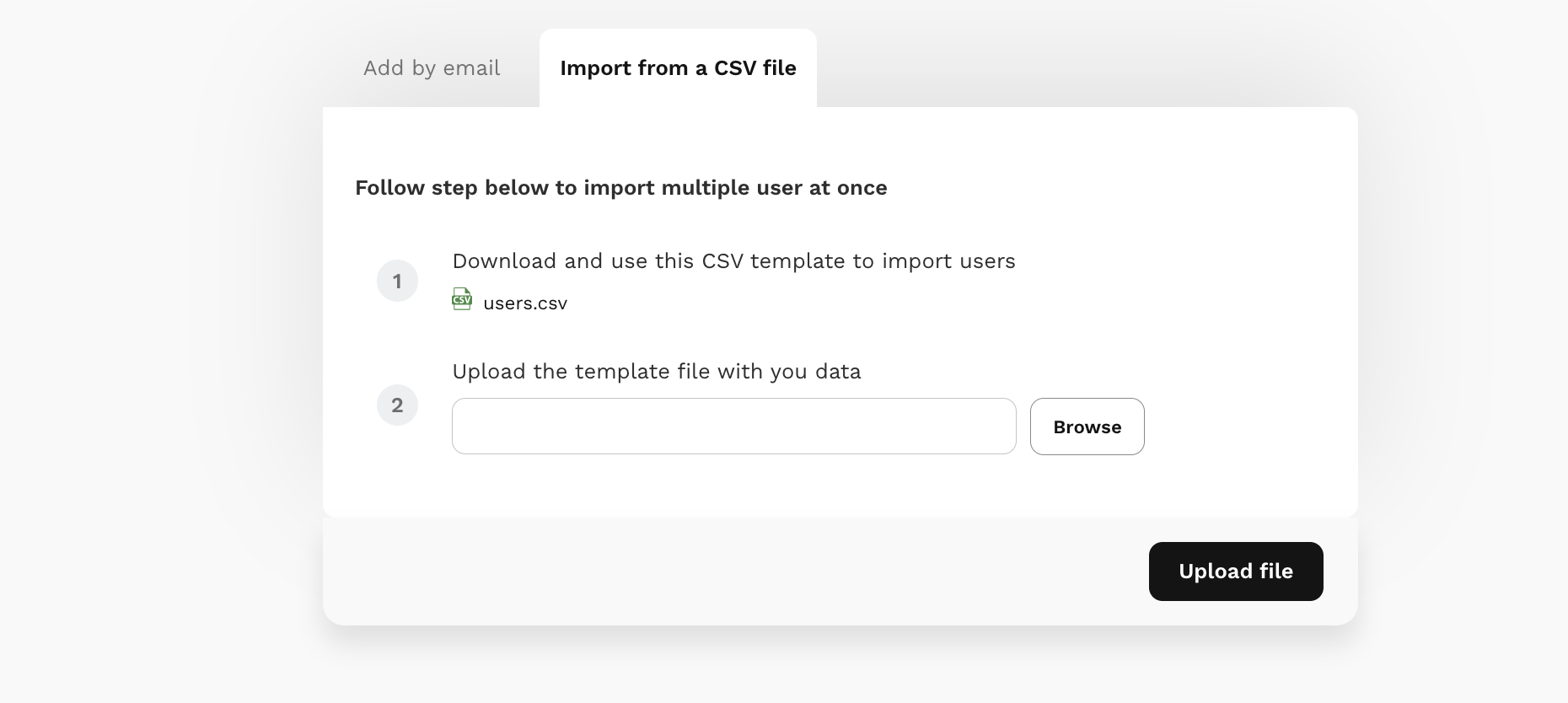 Next up is making sure you create and manage your groups. You can check out this article to learn more about that.