Once you've created an account in TruTrip, you're ready to set up your company. Before your team members can start traveling you'll need to set your company profile, travel policies, define the payment methods and add users to your company.
1. Update your company details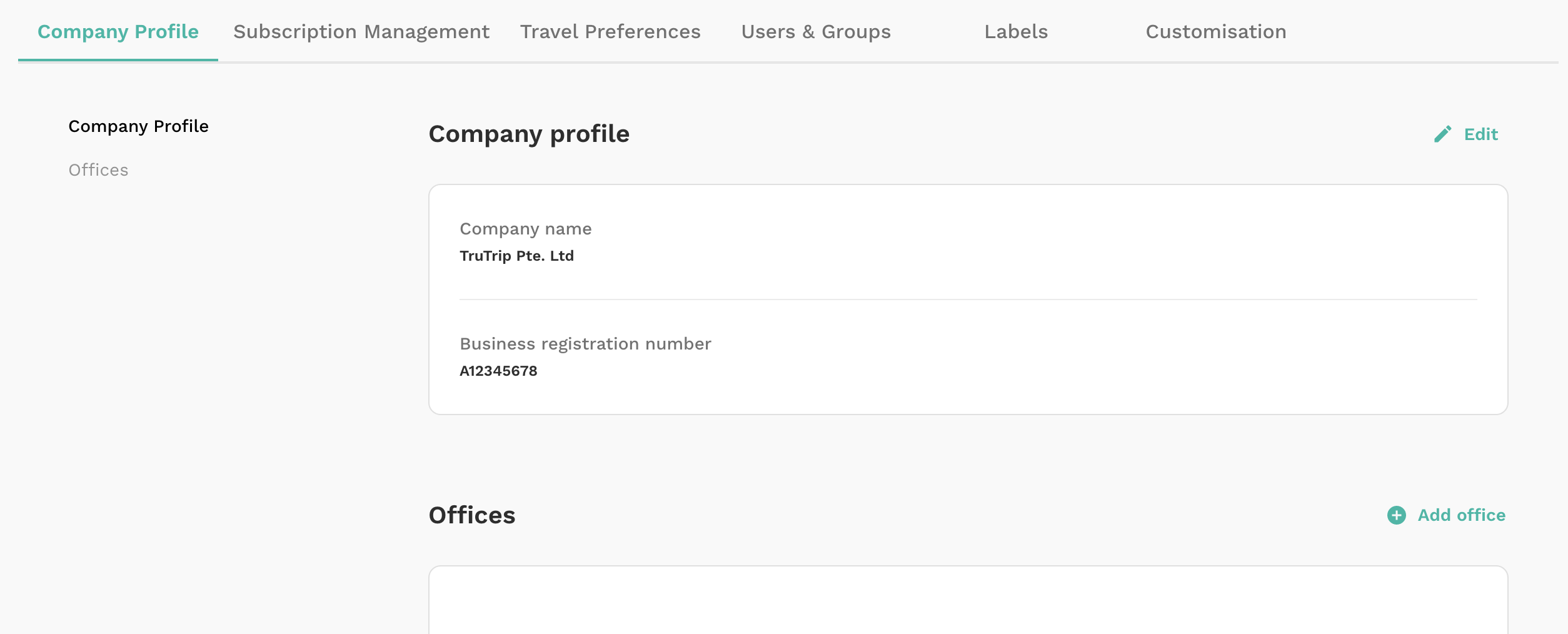 In the main navigation go to company profile and make sure that your company and business registration number are up to date (these will be used for your invoices later)
2. Set up your travel policies and approvals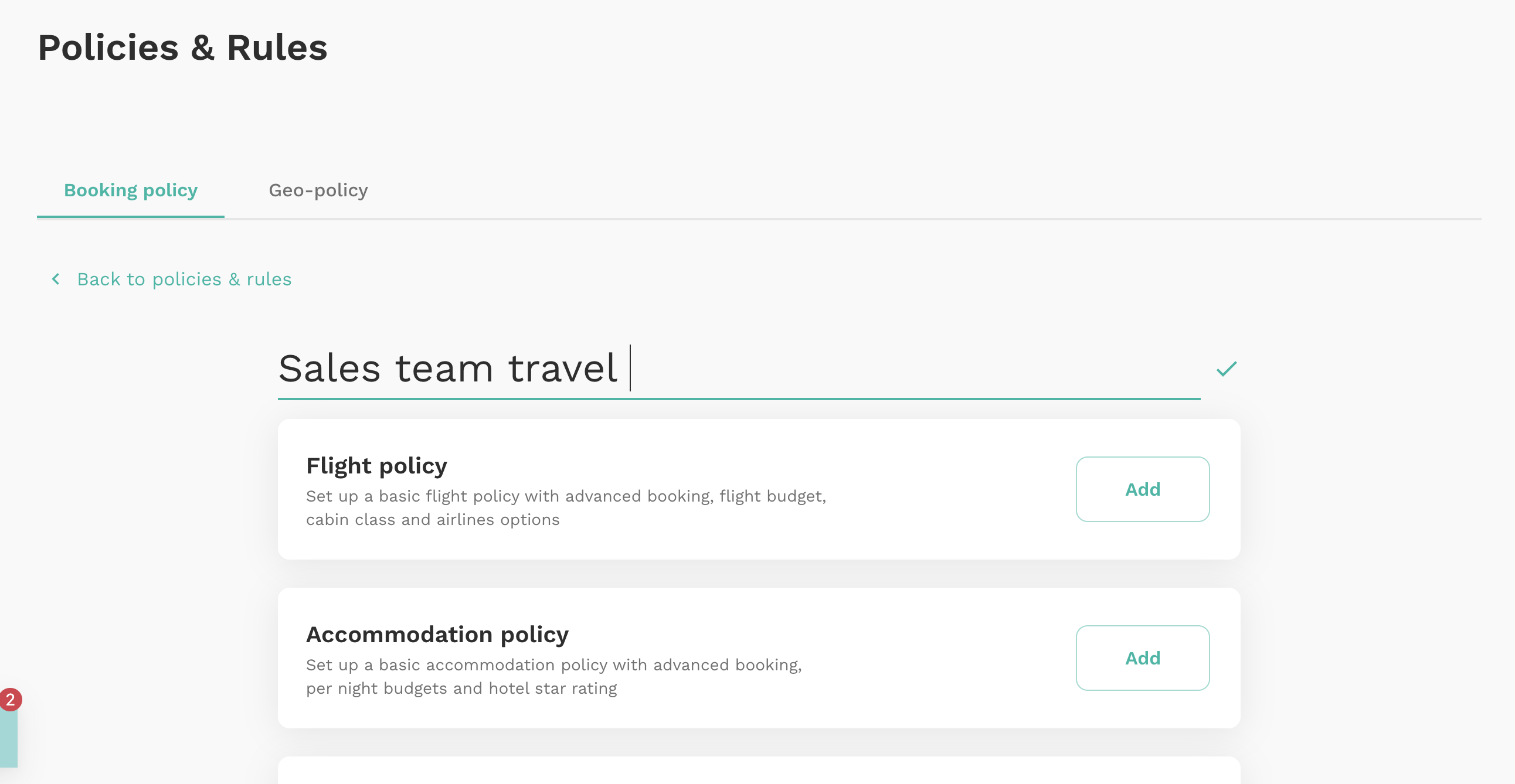 Depending on your company's preference, you can create multiple travel policies where you define how you want your employees to book trips and set up any required approval flows.
Policies can be assigned to different individual users, or entire user groups so will be able to set compliance, safety, financial, and budget controls as required by your business.
To learn how to set this up, check out how to set up policies & approvals .
3. Add your payment methods and invoice profile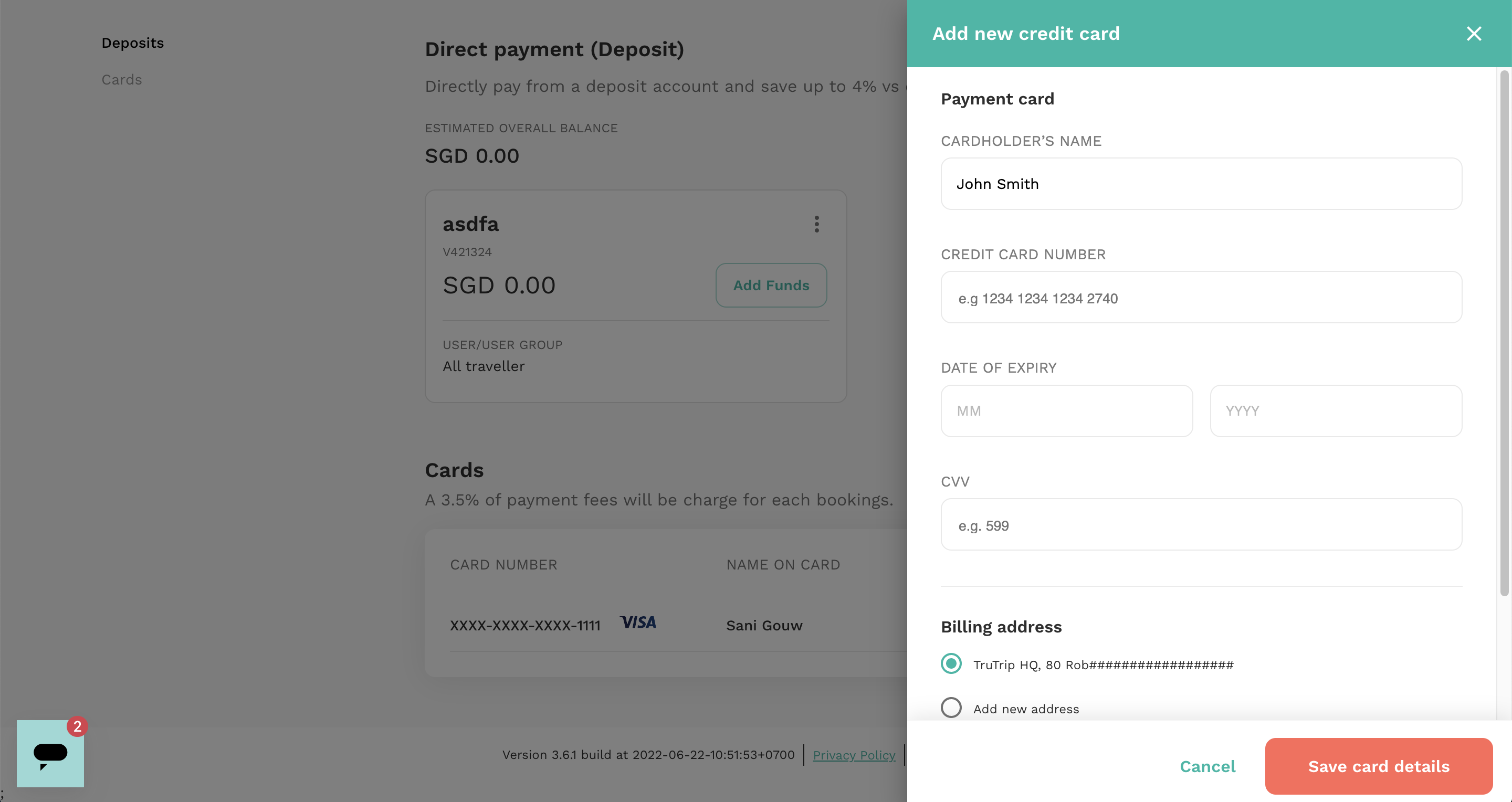 From the payment methods page ( https:/app.trutrip.co/payment-billing/payment-method ) you can create payment cards, deposit account or volopay integration to pay for your bookings. All these payment methods can be shared with your travellers . Read more about it in this article.
In addition you will need to create at least 1 invoice profile ( https://app.trutrip.co/payment-billing/invoice-profile ) to make sure your invoice details are accurate.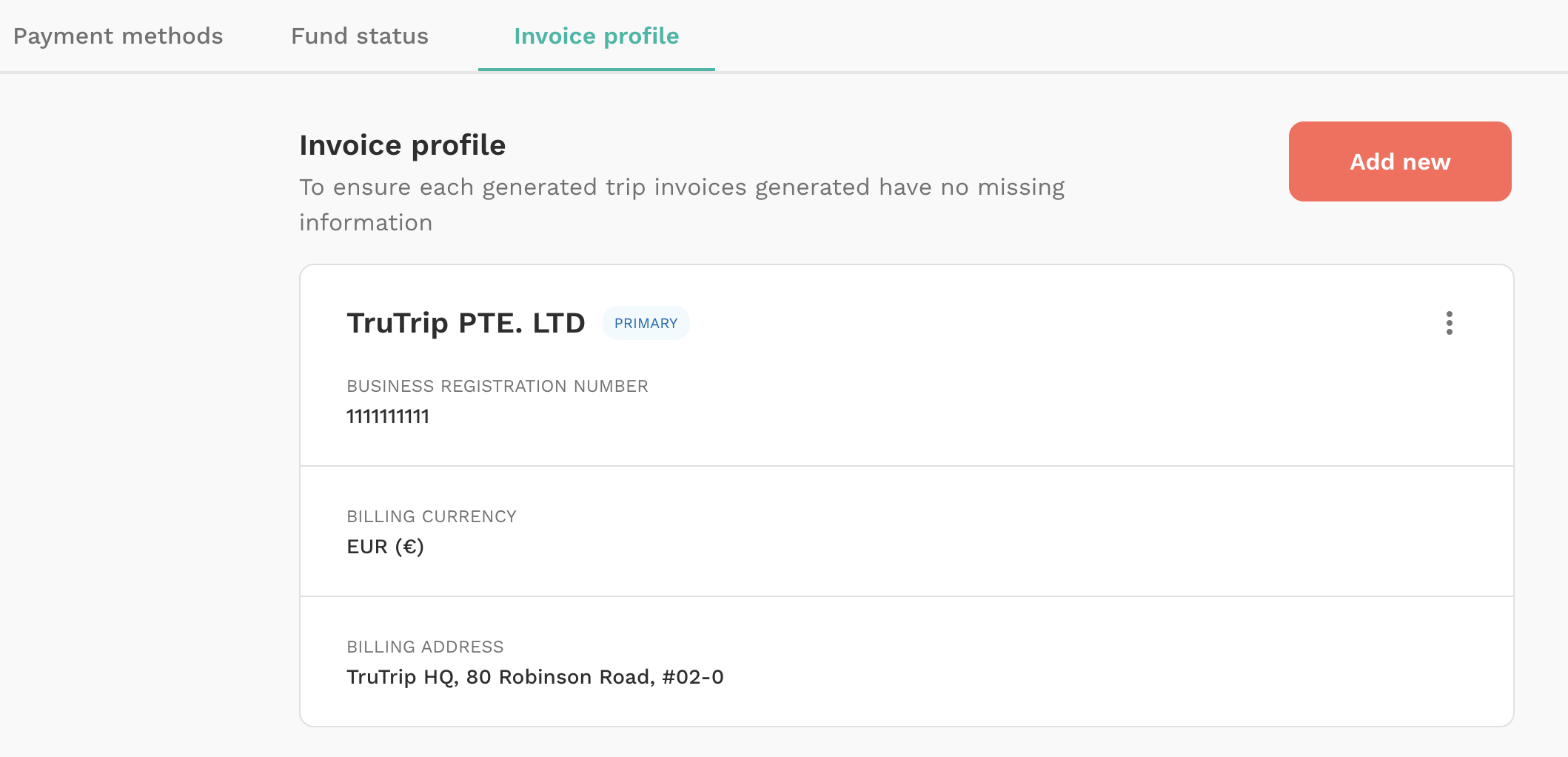 4. Invite your team members and create groups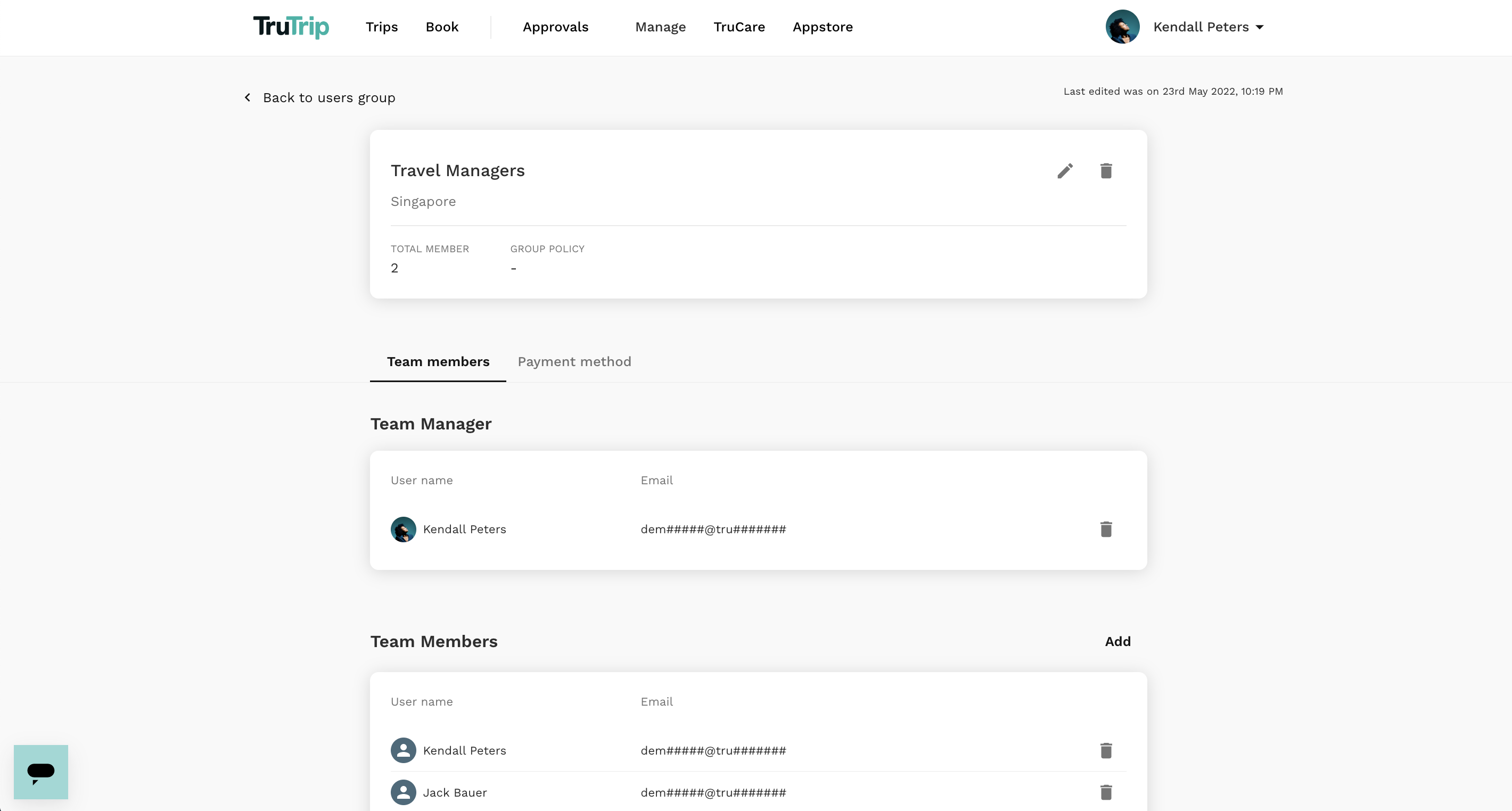 When your policies, approvals and payments methods you're ready to add your travellers! From the main menu navigate to the user management page to add your team members as travellers.
In addition you can create multiple groups that your team members can be part off for more control and reporting insights in the future. Check out how to add team members and creating and managing user groups to learn how to set this up.
That's it! After this you're basically ready to get started. Should you have questions about getting started, please do not hesitate to contact us at +65 3129 2139 or email us at support@trutrip.co .