If you need help with anything relating to your travel, for example booking a team dinner for 50 people, arranging a hotel room for you team trip, Concierge is the right answer. In it's simplest form, concierge is where you can request anything in relating to your travel, while still staying within TruTrip platform, so it will go through the same payment and approval process as well.

What can you request with concierge?
Flight and accommodation, if you need help finding a specific flight or hotel, or you need assistance booking for a large group.
Restaurant, if you have any dinner planned during your trip, we will help set it up for you.
Transportations, for any transportation request, from airport pickup service, to as simple as going from A to B.
Events Ticket/Passes, from conferences, shows, events.
Classes and Workshop, any specific classes or even team building events.
Others, for anything else that is not listed here, just write to us, and we will reach out to you.
How to submit a concierge request?
Just fill out the form within the concierge page. Specify the date of your request, how many guests are you bringing with you, and please give some additional details or event screenshots of anything that you want to request.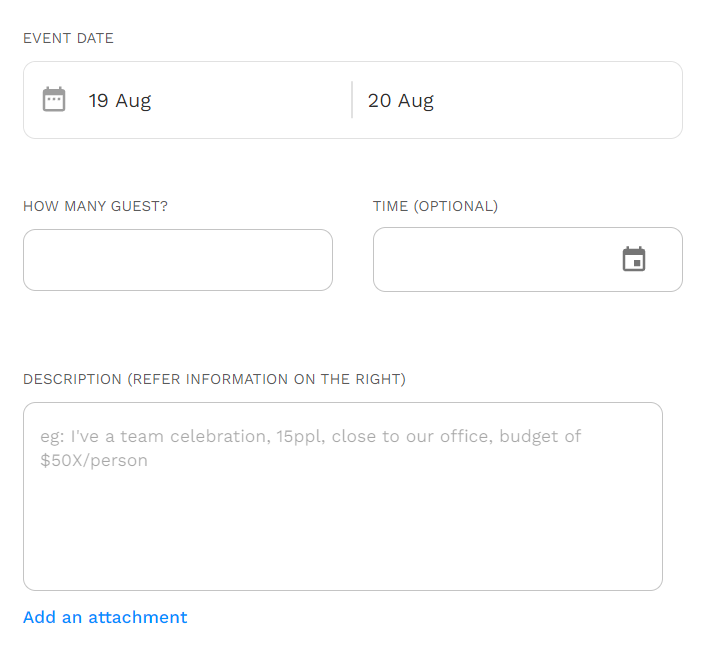 You can choose to connect this concierge request to a specific trip that you have booked within TruTrip, and also add travellers from your company, this will help us in processing the request.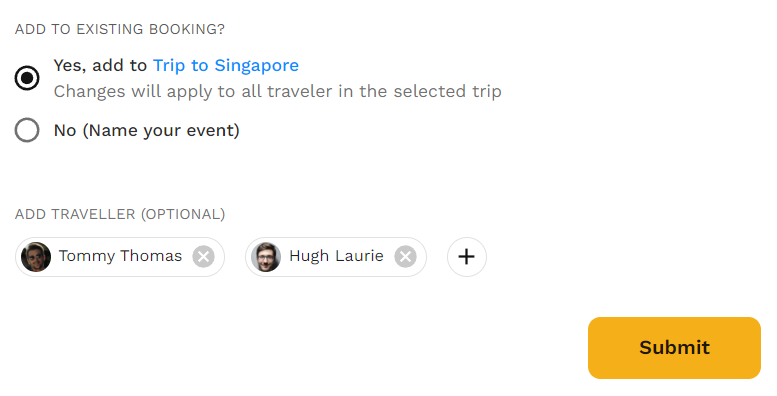 Once you've clicked submit, we will process your request. We will get back to you within 24 hours. We will re-confirm with you if there is any payment needed, and confirm with your group manager if approval is required based on the policy applied to you.
Â